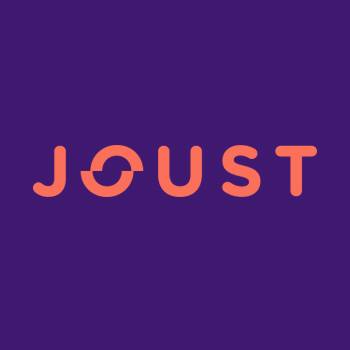 Pioneering Australian fintech Joust navigates current market conditions with restructure and sale process
Joust, Australia's leading online home loan marketplace, has today announced a series of strategic initiatives aimed at bolstering the company's financial health and repositioning the business in the current market. These actions include a restructuring of its sales functions to allow for further focus on its platform and technology, and engaging in a sale process for the business.
Joust has been at the forefront of the Australian fintech landscape, empowering borrowers to secure the best home loan rates while providing mortgage brokers with innovative solutions to connect with high-quality prospects. Over the years, the company has helped countless Australians save on their home loan repayments and transformed the industry with its innovative marketplace platform.
As the financial landscape evolves, Joust has recognised the need to adapt to shifting market dynamics. In response to the current market conditions, Joust has taken several strategic measures to position it for future growth.
Business Restructure:
As part of the restructuring efforts, Joust has stated that it has made the difficult decision to streamline its operations. This includes letting go of some key business development managers (BDMs) who have played a vital role in the company's growth. While these decisions were not made lightly, they are seen as essential steps to create a leaner and more agile organisation that can better navigate the current market.
Joust CEO, Carl Hammerschmidt, commenting on the restructuring, said, "While these decisions are always difficult, we understand the importance of adapting to changing circumstances."
Joust will continue to work with all existing supplier partners and will continue to deliver new features and services for the marketplace platform and Joust Connect products.
"As we continuously improve our market-leading technology and platform, we will also continue to work with our 50+ lender partners and ensure that it remains an important tool for them to develop their deal pipelines going forward," Hammerschmidt said.
"The restructuring allows us to focus on our highly mature and highly scalable technology and platform. Our restructuring efforts are aimed at ensuring Joust remains resilient, competitive, and able to continue delivering value to our customers, partners, and shareholders."
Sale Process:
In addition to the restructuring, Joust is undertaking a sale process for the business. This strategic decision means the business is currently in discussion with a range of potential investors and partners who can potentially bring value to support Joust's future growth ambitions. The company is committed to finding a partner who shares its vision of empowering consumers and enhancing the mortgage industry.
Commenting further, Hammerschmidt stated, "We are actively exploring a sale process for the business  to secure the next phase  of Joust and continue our mission of helping Australians achieve their financial goals, and supporting the lending industry for growth."
Hammerschmidt added that Joust's ongoing commitment to customer-centric solutions and its focus on excellence remain unwavering throughout this transitional period. The company's core services, including the innovative Joust Connect platform for mortgage brokers, continue to operate with a focus on providing high-quality leads and exceptional customer experiences for borrowers and lenders.
Joust has stated that it will keep its stakeholders informed of developments related to the sale process and restructuring efforts as the company continues to adapt and evolve to the current market conditions.