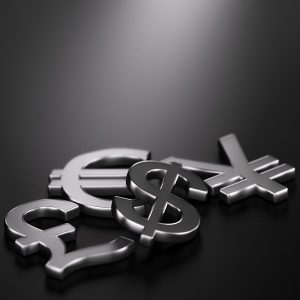 Currency has always been the backbone of our modern society and since the day we stopped swapping gold with its real value for paper and coins with only agreed value we have been advancing the way we deal with currency. Today we can trade currency across the community and across the world without ever actually touching the notes and coins we once considered the most important part of our economy.
In an era that requires only the digital version of what money represents we no longer need to focus on what the Treasury of each country can produce and can now re-imagine what currency is and how it fits into our lives. Digital currencies (or cryptocurrencies) are seeing a rise in interest across the world and while most of us have heard of Bitcoin there are a great number of alternatives that are all fighting for dominance. The way we spend our own money is also changing with the biggest companies in the world all competing to become a leader in the digital wallets we will use to make payments in the future.
Compare Forex Brokers
CompareforexBrokers.com arose out of necessity. Following the rapid increase in the popularity of spot trading currencies and CFDs on the foreign exchange markets, a host of new online brokerages proliferated. New traders searching for a broker were faced with a dizzying array of choices and bold claims about potential revenues that made selecting the brokerage best aligned with their budgets, strategies and skill levels a challenge.
Since launching in 2014, CompareForexBrokers.com has worked to demystify the process of choosing an online brokerage by publishing comprehensive, straightforward reviews of licensed and regulated brokers serving the world's top forex markets.
Methodology
To provide their readers with unbiased opinions and actionable insights, the CompareforexBrokers.com team conducts extensive, hands-on analysis of each brokerage reviewed on CompareForexBrokers.com. They focus primarily on trading costs and trading experience, with a special emphasis on spreads, execution speeds, trading platforms and educational resources.
CompareforexBrokers.com is an education-first organisation, which means all of their articles – from broker profiles to trading strategy guides – were written with new traders in mind. No jargon, no unnecessary technical fluff. Just the information you need to identify the best fully-licensed online brokerage for a given region.
Each month, the team also collects each broker's average spreads across the most popular currency pairs, trading loss data and other broker criteria to determine the best forex broker by region and requirement.
Trading Resources and Insights
2023 Guide to Automated Trading Strategies
2023 Guide to the Best Forex Trading Software
2023 Guide to the Best Australian Forex Brokers
The CompareForexBrokers.com Team
Justin Grossbard, Founder – With over 20 years of investing experience, including 10 years of trading, Justin has worked for some of the largest global banks. He holds a degree in Commerce (Hons) and a Master's from Monash University.
Learn more about forex trading and brokers at CompareForexBrokers.com.