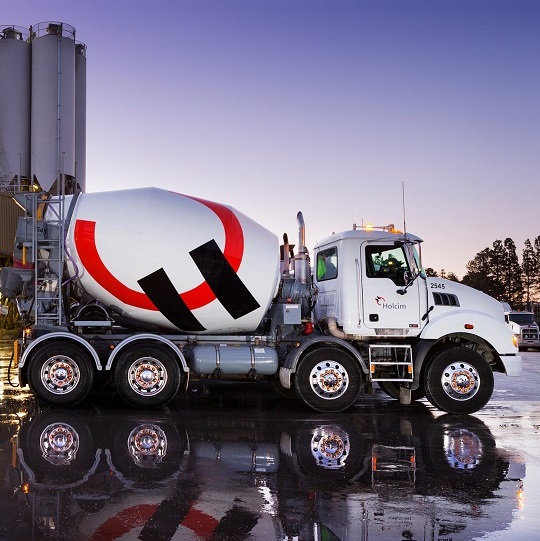 Zip Business and Holcim join forces to boost construction industry cash flow
Leading global Buy Now, Pay Later company Zip Co has partnered with Holcim Australia to help support cash flow by offering extended payment options to their small business customers in the Australian concrete industry, at a time they need it most.
The announcement follows two extended state lockdowns in New South Wales and Victoria, which saw the commercial construction industry cease all activity in August 2021, costing the Australian economy billions of dollars.
Through Zip Business, Holcim's 15,000 customers from across the country will have the option to secure the concrete materials for their projects with an extended time to pay — supporting cash flow management both now and long into the future of their businesses.
Operating in an industry worth $360,00 billion to the Australian economy, a major enterprise like Holcim offering alternative and flexible payment options to support SME customers amid market uncertainty is a first for the industry.
Those who sign up for a Zip Business Trade account will have access to simple, interest free and flexible credit up to $3,000 while those with a Zip Business Trade Plus account will have access to up to $150,000.
George Agriogiannis, CEO of Holcim Australia said, "Parts of the construction industry have been hit hard by the pandemic, by partnering with Zip Business, we're able to provide a support tool tailored for small business owners. The Holcim team is happy to provide further flexibility for our customers to purchase materials and complete projects while juggling COVID challenges. Cash flow is critical to their survival and we're excited to provide flexible payment options with Zip Business to support them."
Geof Alexander, General Manager of Zip Business said, "We are excited to be working with Holcim, a global leader in building solutions, providing materials for thousands of Australian small businesses. Zip believes in supporting customers through challenging times. The Australian small business community needs our support more than ever, especially the construction industry, which is typically one of the more robust sectors in Australia. Cash flow, additional equipment, staffing costs and extra capital are all small business needs that Zip Business can help with. Harnessing the power of flexible payments options with Zip Business, enables customers to better manage their cash flow and take control of their financial future. It's just good business."