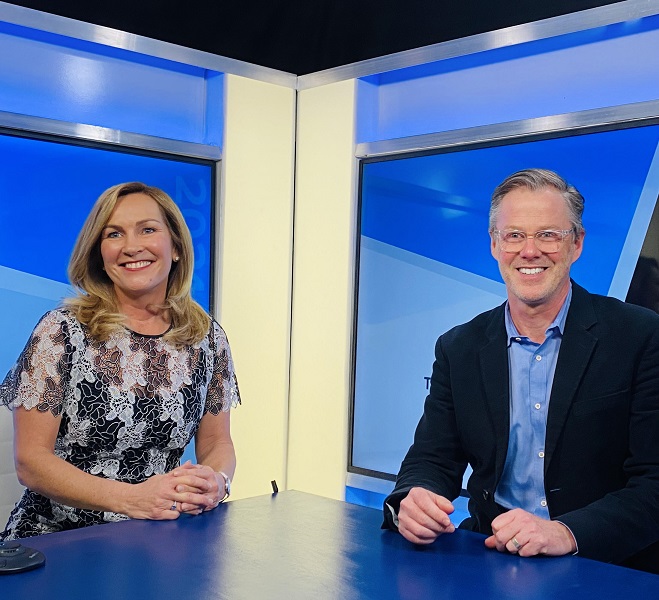 Financial services industry invited to join the 2021 Household Capital Three Pillars Forum
The 2021 Household Capital Three Pillars Forum will be hosted by Ali Moore and broadcast on September 16 from 9.30am to 1.30pm. Entry to the online event is free of charge and professionals from the financial services and retirement industries are invited to attend. Simply visit the website www.threepillarsforum.com.au to secure your spot.
This year the forum has grown to encompass three separate panel events, covering consumers, the economy and the three pillars of the retirement industry. Senator Anne Ruston will deliver the plenary address while Dr Deborah Ralston, co-author of the Retirement Income Review and Professor Hazel Batemen, one of Australia's leading academic authorities on population ageing and the economy will both deliver key notes. Panelists come together with Ali Moore in the Covid-safe Melbourne studios, from around Australia, and from Europe and North America.
In its third year, Household Capital's Three Pillars Forum has become a thought leader event, driving discussion and innovation throughout the retirement community sector. The Three Pillars Forum is unique in its focus on bringing together the power and resources of the super, aged pension and retirement home equity sectors, looking for cohesive, collaborative solutions which will create better outcomes for Australian retirees.
Household Capital CEO Dr Joshua Funder said, "We are delighted to welcome such a broad cross section of experts to our event. From industry leaders to the people whose lives they impact every day, we were committed both to providing the latest information and a forum in which views and experiences can be shared and learning can accelerate.
"We hope that by bringing together an eclectic selection of thought pioneers we have generated new conversations and facilitated networking to work towards our goal of a truly collaborative solution for retirement income funding."
Panel One: Australian retirees are the wealthiest in the world; but are they loving life?
This panel will explore whether Australian retirees experience confidence and lifestyles that match being the wealthiest in the world. Topics covered included the challenges of delivering coherent financial advice and access to all three pillars of retirement funding, how to provide retirees confidence in their own wealth and lifestyles; the difficulty of accessing information and then implementing appropriate in-home care or aged care.
Panelists: Noel Whittacker, Kyra-Bae Snell, Ben Hillier, Troy Sloan, Jeremy Duffield.
Panel Two: Housing and funding retirement; the economic boost of a trillion dollars of Australian retiree property
This session will explore the potential economic boost from releasing the $1 trillion dollar Australian retiree property portfolio.
The expert panel will look at the immediate benefits of releasing the funds into the market, economic multiplier effects of equity release and economic stimulus from both additional funding and consumer confidence. The panel will grapple with the potential positive impacts of intergenerational wealth transfer and the benefits of spending by younger people and the boost to the housing and renovations market as the bank of mum and dad fund their kids and as retirees spend on creating their ideal forever home. Andrew Kail and Professor Thomas Davidoff add valuable international insights.
Panelists: Andrew Kail, Professor Thomas Davidoff, Emma Dawson, Tim Lawless, James Hickey, Bob Officer.
Panel Three: Longevity, a blessing or a curse? Uniting the industry to fund an ageing population.
The final panel unites experts from every element of aged care funding including superannuation, the aged pension, home equity including the Pension Loan Scheme, and the latest in technology delivery.
The panel will consider the challenges facing an ageing population and how the industry can unite to provide customer first solutions that give our retirees the very best outcomes. How do we meet the challenges of dealing with elderly and vulnerable customers while providing comprehensive, independent and user friendly guidance?
The panel will discuss key elements from the Retirement Income Covenant Outlook.
Panelists: Dr Deborah Ralston, Steven Reilly, John Maroney, George Haramis, Dr Joshua Funder.
About the Household Capital Three Pillars Forum
Household Capital's Three Pillars Forum is now in its third year and has grown to be a major Australian retirement income industry event, uniting diverse thought leaders and creating innovation and collaboration.
To register, visit www.threepillarsforum.com.au.
The 2021 Household Capital Three Pillars Forum will be broadcast on Thursday, September 16 from 9.30am.
Registration is free of charge.