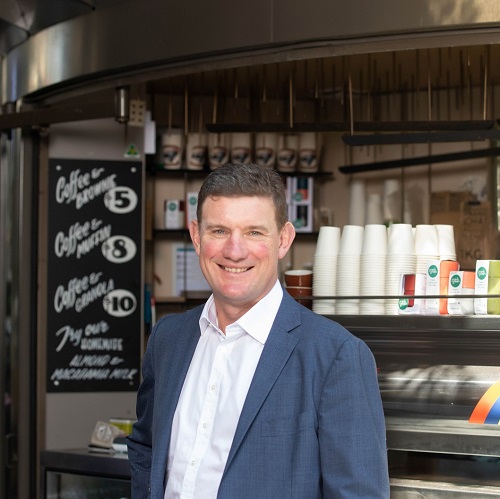 OnDeck's credit scoring innovation 'KOALA' gives SMEs more access to credit
Leading online SME lender OnDeck Australia has today launched the KOALA Score™ – an innovative risk-predicting credit scoring model believed to be unique in the Australian market.
KOALA, formally known as Key Online Australian Lending Algorithm, was developed in-house by OnDeck's team of data scientists. It uses a sophisticated blend of big data, predictive analytics, and statistical techniques in combination with data from multiple credit reporting agencies including Illion and Equifax, to support more tailored risk assessment for Australian SME lending.
Business owner's personal credit data can now be considered
KOALA gives OnDeck the ability to analyse the personal credit scores of business owners and is a unique feature of the new credit model. This is a plus for newer enterprises, sole traders and partnerships, which typically do not have the substantial volume of commercial data required by traditional lenders.
In pilot trials of the KOALA risk model conducted during the first quarter of 2021, OnDeck recorded an 11% increase in approvals for business loans up to $250,000 without taking on any additional risk.
In March 2021, 15% of customers received loan offers that extended the option of spreading the repayments over longer terms if desired. These outcomes were produced by KOALA's improved accuracy over previous models, and without increasing risk exposure for the client.
Cameron Poolman, CEO of OnDeck Australia, said, "Previously our credit scoring was very commercially driven, but KOALA uses a mix of commercial and consumer credit history plus cashflow to build a more holistic risk profile.
"Moreover, the KOALA risk assessment model has been tailored to the Australian small business customer, giving SMEs more access to funding they need, coupled with an uptick in lending limits."
Increased finance opportunities for newer businesses, sole traders and partnerships
KOALA works particularly well for newer businesses that do not have extensive trading data to draw on.
Poolman noted, "KOALA supports lending to fledgling enterprises and allows OnDeck to deliver even more opportunities for business finance – and on better terms."
Credit scoring has always been part of OnDeck's DNA
"Smart use of credit scores has always been part of OnDeck's DNA as evidenced by the introduction of our proprietary scoring method the OnDeck Score© in 2015," said Poolman. 
OnDeck also provides a "Know your Score" service to SMEs, allowing small businesses to check their business credit score online at no cost. Since launching the service in 2016 almost 20,000 small business owners have discovered their business credit score. "This information is vital to a business owner as good scores can be a key to new funding and bad scores can be improved."
"We have now backed this up with KOALA, using the quieter environment of 2020 to drive innovation in our business. The development of KOALA – and its tailoring to the Australian small business landscape highlights – our commitment to the SME sector.
"KOALA is significantly more predictive because it uses a greater range of data sources and ultimately enables us to offer loans to more Australian businesses, at a time when they really need it," said Mr Poolman.