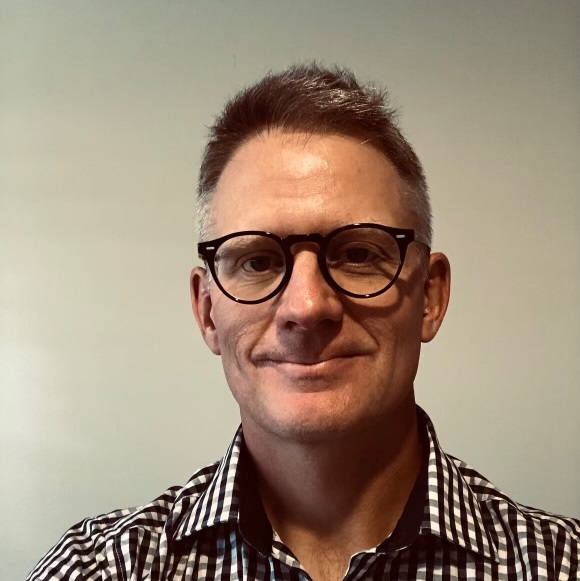 How tech-enabled financial services can accelerate growth for Australian SMEs
By Murray Mabbott (pictured), Senior Account Executive, Mambu Australia
The financial technology (fintech) sector is booming in Australia, with the local fintech industry valued at over $10 billion in 2022 and expected to grow to $25 billion by 2025. This growth is being driven by several factors, including the acceleration in the adoption of digital technologies by businesses and consumers, the growing demand for more convenient and customer-centric financial services, and a regulatory environment that supports innovation.
One of the most significant impacts of fintech has been on the way small to medium enterprises (SMEs) can now manage their finances – particularly when it comes to securing business loans – thanks to the rise of tech-enabled non-bank lenders. These lenders, including innovative players like Lumi and Prospa, use technology to streamline the entire application and approval process, speeding up each procedure to get funds to SMEs faster. These innovative fintechs use tech like AI, data analytics, machine learning, and cloud to assess the creditworthiness of SMEs, verify identification, process data and applications, and even detect fraud – all much more swiftly and efficiently than traditional banking processes, meaning SMEs can get the money they need more quickly and easily.
With SMEs making up 98% of Australian businesses – and as many as 60% of businesses being solo operators or micro businesses – there's an incredibly strong business case for offering tailored solutions to this powerful market segment. 
Leveraging technology to streamline processes and reduce costs
By utilising cloud-based software-as-a-service (SaaS) technology, such as Mambu's cloud banking platform, to build their lending platforms, non-bank lenders like Lumi and Prospa deliver unique and customer-centric lending products to their customers, quickly and efficiently. More importantly, thanks to the clever use of cost-effective tech, these lenders can pass on savings to their customers.
"Technology is a gamechanger for SMEs when it comes to managing finances," said Andrew Malak, Chief Product Officer at Prospa. "Our lending platform enables customers to apply online in less than 10 minutes and get a decision that same day. Often, you'll even receive the funds the same day. It's a world away from the traditional business loan application and approval process. Our new business account is also driven by next-gen tech and is designed to help SMEs manage cash flow and reduce admin."
According to recent research from business banking and payments fintech Zeller, 85% of Australian SMEs are actively looking for ways to cut costs due to the current economic climate, so it's important for SMEs to realise that embracing next-gen technology in financial services can be an effective way to streamline operations and reduce fees and charges.
"Rising inflation, increased costs and decreasing consumer sentiment present several hurdles for SME owners seeking funding," explains Paul Pagnan, CTO of Lumi. "Using our technology, we fast-track decisions and adjust to changing economic conditions quickly. Using AI and Machine Learning, we can recognise borrower strengths often overlooked by traditional credit models. This allows us to say yes more often, ensuring businesses receive the support they need to manage day-to-day operations or invest in growth opportunities."
By embracing the benefits that fintechs offer, SMEs can improve their financial management and make better financial decisions, ultimately helping to grow their businesses and achieve their financial goals.
Fintech enables fast and convenient payments solutions
Apart from enabling simpler loans for SMEs, fintech also makes it faster and easier for them to receive payments from customers, whether online or via a POS terminal. Payments specialist Tyro offers a range of convenient tech-enabled payment solutions, from EFTPOS terminals to the new Tap to Pay on iPhone feature, leveraging the latest in technology to make receiving payments simpler for SMEs.
The fintech sector is also home to a number of new digitally focused business banks. These banks, including Zeller, offer a wide range of financial products and services that are tailored specifically to the needs of smaller businesses, and use technology to make it easier for their customers to manage their finances online. Prospa and Tyro have also launched dedicated business accounts built to meet the needs of Australian SMEs.
How fintech can benefit Australian SMEs
Increased access to credit: Non-bank lenders and digitally focused business banks are making it easier for SMEs to access credit, helping them to grow their businesses and create jobs.
Improved efficiency: Cloud accounting software and payment processing solutions can help SMEs to automate their financial processes, saving them time and money.
Better insights: Business intelligence tools can help SMEs to get clear and timely insights into their financial performance to enable them to make better financial decisions.
Access to global markets: Fintech companies that offer cross-border payments and foreign exchange services can help SMEs to expand into new markets.
Reduced costs: Fintech companies often offer financial services at lower costs than traditional banks.
The growth of fintech and the accelerated adoption of digitisation in general is having a major impact on the way SMEs manage their finances. By leveraging technology, fintechs are making it easier for SMEs to access credit, automate their financial processes, and get the insights they need to make better financial decisions. As the fintech sector continues to grow, it is likely that we will see even more innovation in the financial services sector tailored specifically for SMEs.