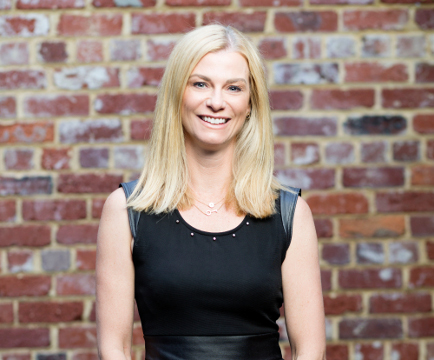 How a Single Mother and First-time Entrepreneur is Helping People Get Loans in Five Days Using Blockchain
Founder Ruth Hatherley says the technology is a component of Australian fintech start-up Moneycatcha's overall technical architecture. In 2015, few things happened in Ruth Hatherley's life that put her "at a bit of a crossroads". The single mother-of-one then decided to invest all her life savings into creating a prototype of Moneycatcha. Today, Moneycatcha is one of Australia's leading fintech startups that uses blockchain to make the process of getting home loans quicker and cheaper.

The finance industry was a familiar space for the Perth resident, long before Moneycatcha, but she "never really liked it per se". "Counting money or reading financials didn't excite me—I have a strange relationship with the whole concept of banking but I loved how when working in that industry, we could help people use their money and the banks to achieve their dreams," says the 40-year-old who spent over two decades working as a Commonwealth Bank product manager and mortgage broker.

The New Road

While at the job, Hatherley, an alumna of Perth's Santa Maria College, helped hundreds of clients move into their new home. "Unfortunately, that was often a painful and stressful process. And as the years went on and more technology was introduced, the process didn't improve—in some cases, it got worse. I became increasingly motivated to change that," she says. By 2015, with the support of her parents, Hatherley gathered the confidence to become a start-up founder, and "be the agent of change".

Two of the biggest challenges for those applying for home loans in Australia is the number of times the applications are reworked, and the lack of transparency and trust when it comes to data. Hatherley says many applications are revised nine to 11 times, causing delays for the customer and costing most institutions $2,200 to $2,500 (around US $1,500 to 2,000) per application.

This is where Homechain, the world's first end-to-end blockchain solution for the home loan origination market, comes into the picture. The platform uses blockchain technology (to maintain data permanently and securely across a wide, shared network of computers), which retrieves and verifies data to data providers, including government entities and land agencies. Moneycatcha claims it can reduce the loan processing times to five days from an industry average of 42 days.
To read more about MoneyCatcha is using Blockchain, please click on the link below…
Source: How a Single Mother and First-time Entrepreneur is Helping People Get Loans in Five Days Using Blockchain