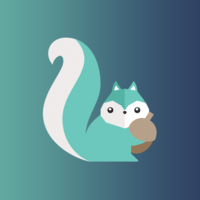 Why this un-banked Kiwi crypto startup has relocated to Sydney
Kiwi cryptocurrency broker startup Cryptosaver has relocated from its Auckland birthplace to Sydney, with the founders claiming they have been unable to open a bank account for the business in New Zealand.

Founded a year ago by James Viggiano, Denym Bird and Jack Daffron, Cryptosaver is an investment platform for Bitcoin and other cryptocurrencies, designed to make it easy for users to purchase cryptocurrency and track gains on their investments.

Co-founder James Viggiano, who is now based in Sydney while his co-founders work out of Auckland, tells StartupSmart the startup was initially able to open an account with one of the New Zealand banks, but that bank soon closed their account.

"It was a huge setback," Viggiano says.

"We knocked on the door of all the other banks, and none of them wanted to talk to us."

According to Viggiano, cryptocurrency is a "grey area" in New Zealand, and so although the startup was an accredited financial services provider registered with the New Zealand Financial Markets Authority, because there is no set regulation, banks are being cautious.

"The product that we're brokering isn't [in] a regulated industry so the banks aren't excited to get on board here," Viggiano says.

Australia, however, offered a lifeline for the startup.
To read more, please click on the link below…
Source: Why this un-banked Kiwi crypto startup has relocated to Sydney – SmartCompany