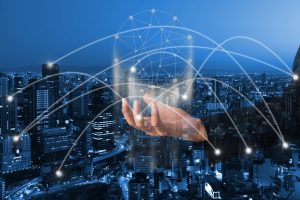 Australia joins the tech train with AI and Blockchain
Australia is currently seeing the first manifestations and ramifications of two of the business world's key technologies: blockchain and artificial intelligence (AI). Both could fundamentally change how financial and professional operations are conducted in Australia.

Currently, blockchain technologies are being explored through research and start-ups looking to implement the purely digital ledger. The Commonwealth Scientific and Industrial Research Organisation (CSIRO), the Australian government's federal agency for scientific investigation, released a report last month exploring how blockchain could support the country, along with the risks it presents. In addition, in June, Melbourne hosted the Annual blockchain summit, while the newly formed Blockchain Association of Australia finished its first meeting on July 13th.

Businesses in Australia have also started implementing and trialing blockchain technologies. Three companies, in particular, are using the ledger for food and water related purposes. Civic Ledger is researching blockchain solutions for the governmental water market, TBSX3, and is using it as a method of exchange that ensures that food exports are genuine and authentic. AgriDigital is using it to centralize and organize the agriculture process from field to shelf. Meanwhile, Othera has proposed the use of blockchain to begin a lending business.
To read more, please click on the link below…
Source: Australia Joins the Tech Train With AI and Blockchain – Futurism