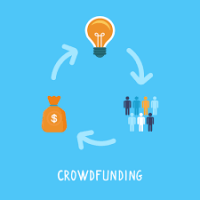 Crowdfunding to offer new equity opportunity
The concept of crowdfunding is nothing new to many micro and small businesses, and those operating in the startup sector, but the way it applies will change from September 29.

From that date, unlisted public companies with annual turnover and gross assets up to $25 million will be able to issue shares to the general public.

The process will be similar to companies issuing a prospectus to raise capital ahead of a listing on the ASX, but in a way designed to make life easier for smaller businesses.

This is a big change from the crowdfunding campaigns run through organisations such as Kickstarter, Pozible and Gofundme.

Many of these campaigns are donation based, while others are rewards based, such as offering cheap prices on the goods being produced.

HLB Mann Judd business services partner Kirstin Stewart said the crowd-sourced funding (CSF) legislation marked an exciting new opportunity for investors and businesses.

"Mum and dad investors will be able to buy a stake in a company and get equity in return, instead of goodwill or the occasional free cold-brew coffee served in an avocado," Ms Stewart told Business News.

She said many people assumed equity crowdfunding would be used mainly by tech startups, but she had already found interest from a broad range of businesses, which would be able to raise up to $5 million in a year.

While positive about the opportunities, Ms Stewart cautioned that businesses wanting to pursue equity crowdfunding needed to meet detailed criteria and must prepare for having potentially hundreds of fellow shareholders.
To read more, please click on the link below…
Source: Crowdfunding to offer new equity opportunity | Business News