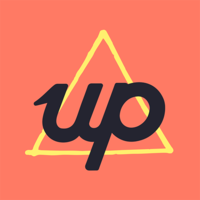 The Future of Banking is looking Up
by Anson Parker, Head of Product at Up

We're excited to announce that over 100,000 customers have joined Up since we launched just over 8 months ago in October 2018. This places Up in the company of the fastest growing digital banks in the world.

That we have achieved this in Australia — a far smaller market than either Europe or the US — is a testament to the traction we've had in a competitive market and the latent desire for a genuine innovator in banking.

Our lightning fast sign-up (averaging under 3 minutes), including instant provisioning of Apple Pay, has meant customers have been able to quickly try Up and see for themselves what the future of banking looks like.

Who are our Upsiders

Up is fast becoming the choice of younger Australians with particularly strong uptake amongst the Gen Z and Millennial generations. Given almost every Australian holds a bank account (or two) we expected the younger demographics to lead the way — having a simpler financial setup and perhaps a greater appetite to try something new.

Gen Z and Millennials make up over 85% of Up customers with Gen X and older generations filling out the remainder. Our customers range in age from 16 at the youngest to 90 at the oldest.
To read more, please click on the link below….