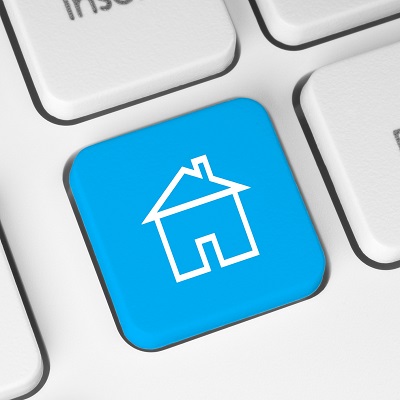 Oracle and Nano Home Loans to provide Australians with seamless digital onboarding
Oracle Financial Services and Nano Home Loans have collaborated to help meet the increasing cost of home loan originations and improve customer experience.  It is expected that customers will be able to secure a home loan approval within minutes, not weeks, as per the industry norm today. Nano has secured an innovation patent for its proprietary real-time loan application and decision-making technology and is now a member of Oracle PartnerNetwork. This means that jointly, Nano and Oracle, can meet the requirements for all Australian lenders ranging from tier-1 to tier-3 banks and non-bank lenders.
Australia's digital home loans market is rapidly growing and it is expected to surpass $100 billion in the next five years, reshaping the overall industry. Nano Home Loans and Oracle Banking Platform delivers a rich customer experience, speed, certainty, and simplicity catering to both simple and complex home loans for consumer and SME customer segments.
"Combining Nano's innovative and data-led credit onboarding with Oracle's trusted and proven banking platform allows partner banks to realise the benefits of the digital mortgage revolution along with the scale and experience that comes from the world's leading banking platform provider," said Andrew Walker, Co-Founder and CEO, Nano Home Loans.
"Traditional banks struggle to keep up with the simplicity, cost efficiency, speed, and agility that digital lenders offer customers," said Chaitanya Rastogi, General Manager Australia and New Zealand, Oracle Financial Services. "We continually hear clients asking for innovative, cost-effective services to provide a better lending experience for their customers. The joint proposition can provide innovative and disruptive technology capabilities that can be utilised by lenders of all sizes, enabling them to differentiate, disrupt, and deliver an integrated world-class digital home ownership experience."
An industry ripe for disruption 
The Australian mortgage market continues to lack innovation with non-customer-centric products and complex processes. Industry reports show home-loan approvals can now take up to 24 days1 and 76% of Australians say the process is too long and complex2. For many traditional lenders, legacy platforms inhibit a 360-degree view of the customer, while proprietary closed technology prevents quick and seamless integration with leading vendors, whose products or services are specifically designed to complement the traditional mortgage process.
Together Oracle and Nano help solve these problems through superior digital technologies coupled with an open-architecture approach, progressive data decisioning, and complete process automation. Using origination-centric open APIs, the service aggregates data from trusted third-party sources and financial institutions, which helps to eliminate the need to gather and process countless documents.
The complete digital lending origination experience is purpose-built for the Australian market catering to all loan product types across multiple channels, to deliver:
A complete lending lifecycle approach from origination, servicing, and collections, via a single platform

A fast, innovative, and frictionless customer experience backed by Oracle's globally tried and tested enterprise scalable platform

End-to-end seamless onboarding and automated decisioning that provides predictability and unmatched speed to market by using the power of data and sophisticated algorithms and design
---
1. The Australian Financial Review, 14 August 2021, James Thomson, Cooling housing FOMO won't be easy for APRA, RBA, https://www.afr.com/chanticleer/cooling-housing-fomo-won-t-be-easy-for-apra-rba-20210914-p58rh0
2. Pure Profile Research, March 2021, based on a sample size of 1000 people aged 18+