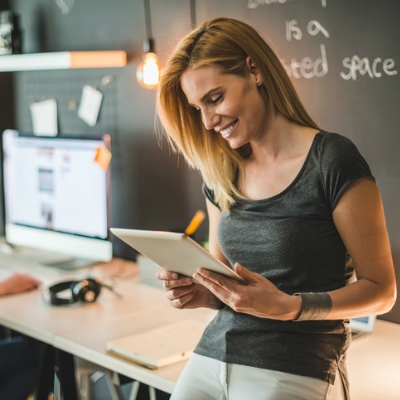 OnDeck gives small businesses a break to take back their time
Leading online small business lender OnDeck Australia is supporting the cashflow needs of the nation's small business community by offering a 4-week repayment holiday to all new and renewal loan customers during the month of September.
Small businesses who opt to take advantage of the repayment vacation won't incur any interest or other charges for that four week period.
Cameron Poolman, CEO of OnDeck Australia, said, "OnDeck research indicates that one in five small businesses are more likely to take out a loan if they have the option of a 'repayment holiday'.
"But it's not just about business funding. The same survey found that one in two small business owners haven't taken a break from work in the past six months. Our repayment holiday gives small business operators a chance to take time out, regroup or recharge, or maybe have a bit more time to explore any government support payments available through COVID-19 lockdowns."
Funding in as fast as two hours
OnDeck's innovative Lightning Loans are available for up to $100,000 and are backed by a streamlined application and approval process, which can see small businesses get a decision in as fast as 30 minutes and have the finance they need in as fast as two hours, with only minimal requirements.
"OnDeck recognises the need for speed in small business lending, and unlike traditional lenders, we don't base lending decision on a rear mirror view of business performance," said Poolman.
OnDeck's innovative risk-predicting credit model The KOALA Score™ uses a sophisticated blend of big data, predictive analytics, and statistical techniques in combination with data from multiple credit reporting agencies including illion and Equifax, to support more tailored risk assessment for small business lending.
"The KOALA Score™ is proving especially relevant during the pandemic, when past results are no guide of future business performance," said Poolman.
"We know that economic activity has bounced back quickly following the relaxing of previous lockdown restrictions. OnDeck's month-long repayment holiday allows small businesses the funding they need to capitalise on pent-up demand when restrictions unwind, while providing valuable breathing space to manage cashflow in the interim," concluded Poolman.
Small businesses can apply directly to OnDeck for a Lightning Loan or enquire through their broker.