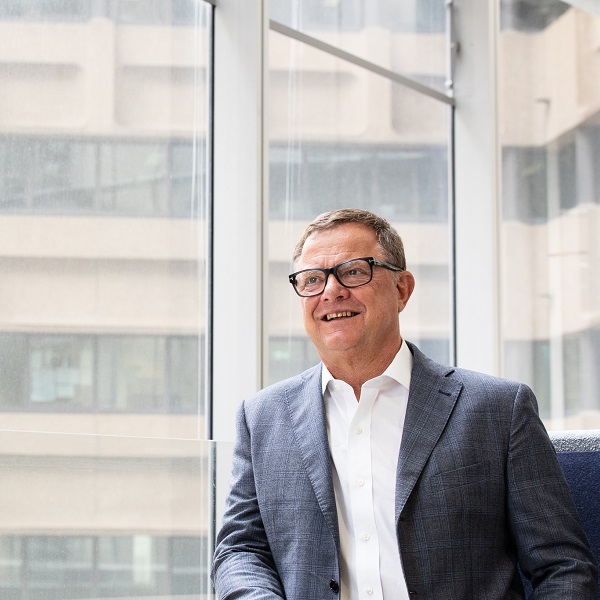 Game-changer for business owners: ScotPac makes the move into property-secured SME lending
The challenge business owners face securing a home loan or qualifying for bank funding for their business has prompted the move by Australasia's leading SME lending specialist into property-secured lending.
Weeks after introducing a $100m SME Bounce Back Fund to boost the small business sector, ScotPac Business Finance from early 2022 will offer three new products that take property security.
ScotPac CEO Jon Sutton (pictured) said this initiative serves a large, underserviced part of the market: business owners who struggle to get appropriate finance.
"It also bolsters ScotPac's core products of debtor, asset and trade finance by allowing us to help a much broader pool of business owners than ever before," Sutton said.
This broad product suite combined with ScotPac's three decades of specialist knowledge about SME funding will be a game-changer for businesses looking for funding.
"ScotPac is willing to take on and service this neglected part of the market, and through our deep understanding of SME businesses and their cashflows we can provide additional funds and products for their home loan and business needs," he said.
"All three new solutions have fast set up, no-fuss paperwork and conditional approval in as little as 48 hours, plus personalised service from a dedicated relationship manager who can help SME owners with funding as their businesses evolve.
"Unlike the cookie-cutter approvals approach of other lenders, ScotPac has the ability to personalise solutions to remove many challenges business owners face, allowing us to say yes to more often than other lenders," Sutton said.
All three products provide access to $20,000 to $2 million per property, or up to $4 million for multiple properties.
Terms vary from five to 30 years for the home loan and one to 30 years for the business loan and credit on call products.
Home loan for business owners
From 2022 ScotPac's Home Loan for Business Owners will offer property-secured lending allowing SME owners to use equity in their home to help fund the business, with bundled savings if they use additional ScotPac solutions such as invoice, asset or trade finance.
This marks the first time an Australian non-bank SME specialist lender has made the move into offering home loans.
"In Australia alone there are 350,000 self-employed business owners who face challenges securing a loan to buy or refinance residential property," Sutton said.
"Our SME Growth Index research shows us most SME owners look to lean on equity in their home as a source of business funding. So, we've introduced a flexible solution where owners can use the extra equity in their residential property to borrow for their business.
"Our new home loan for business owners will assist the hundreds of thousands of self-employed entrepreneurs who struggle to get home loans from traditional finance sources.
"The business owner then has the option, as their business evolves, to use their residential security for their future business lending with ScotPac, to quickly fuel business growth."
The loan will be competitively priced within ScotPac's target market and SME owners will receive bundling discounts when the home loan is combined with other ScotPac facilities.
A bank alternative for business loans
The ScotPac Business Loan is a property-secured facility allowing an SME owner to unlock equity in their property to fuel business growth, or to refinance from other business loans.
"Business owners need fast funding to fuel their investment and growth, and our new loan product answers this need.
"As each business evolves ScotPac's breadth of solutions can meet their changing needs, with a focus on fast set-up and tailored solutions for each business," Sutton said.
Terms are up to 30 years, principal and interest or interest-only up to five years, with options to redraw or make extra payments.
Business cash on call
Designed to compete with the more traditional bank overdraft, the ScotPac Business Cash on Call will provide fast and flexible funding as a property-secured working capital solution to smooth out cashflow and cover unplanned investments and expenses. It will be principal and interest or interest-only up to five years.
"We will offer a set limit and the ability to draw funds if and when the business needs it, only paying for what is used. This will suit business owners looking for a solution similar to an overdraft," Sutton said.
"This allows a business to manage day-to-day expenses to improve their cashflow and to quickly access funds to manage extra expenses as they occur.
"It is competitively priced within our target market, because the available funds are secured by property and it allows a business owner to benefit from ScotPac's 30-plus years of knowledge, and track record of delivering the quick answers, flexibility and fast funding that business owners require."