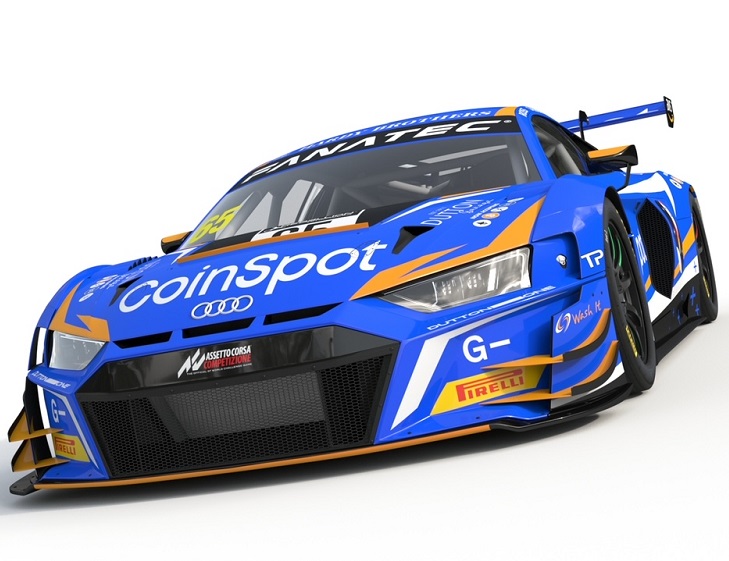 CoinSpot enters Australian motorsport with Bathurst sponsorship
Australian cryptocurrency exchange platform CoinSpot will make its Australian motorsport debut supporting Fraser Ross and Liam Talbot in the GT World Challenge Australia Powered by AWS at Mount Panorama next month.
The race winning duo will share a brilliant blue and orange CoinSpot Audi R8 LMS Evo GT3 run out of the Audi Sport Customer Racing Australia stable.
CoinSpot is Australia's largest cryptocurrency exchange with over two million customers allowing members to easily deposit, access, and trade over 300 cryptocurrencies.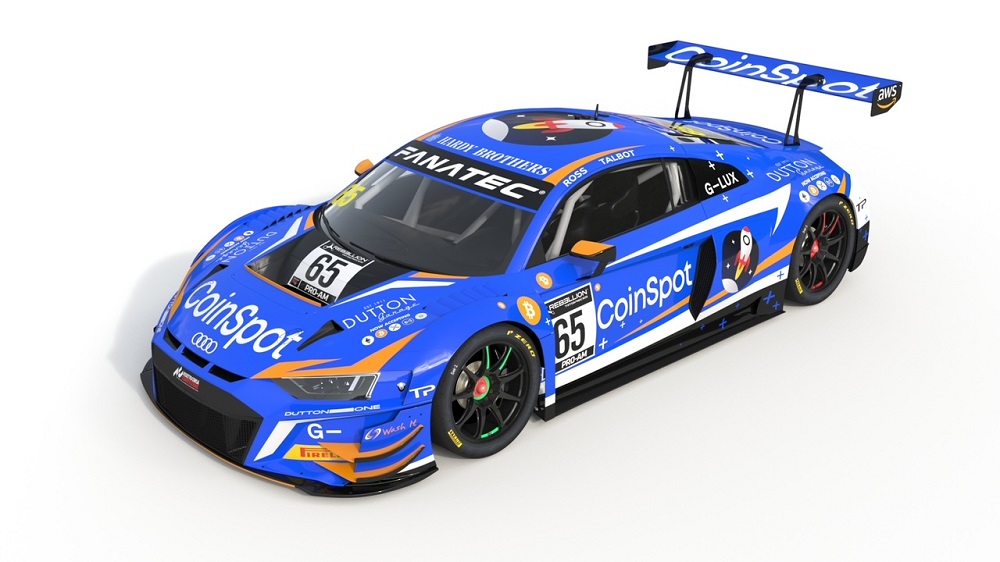 Ross and Talbot will also be supported by Dutton Garage, Dutton One and Hardy Brothers.
The Bathurst event will be the first time Ross and Talbot have joined forces, bringing together experienced, race winning performance from both drivers.
It will also be Ross' first taste of an Audi R8 LMS Evo, while Talbot has most recently been piloting a Lamborghini Huracan GT3 Evo, which shares many of the same internals as the Audi.
Fraser Ross said, "I'm massively excited to get back behind the wheel, and it's great to be able to do  that with support from CoinSpot and Liam.
"It's the first time CoinSpot has been involved in motorsport, so we're looking to reward their faith in us.
"The Audi Sport Customer Racing Australia guys are world class, and I know how hard a racer Liam is after going wheel-to-wheel with him on track.
"Bathurst doesn't take many prisoners so it'll be a case of starting off slowly and working our way up, and hopefully that'll put us somewhere towards the front.
"It's a track I've had some success at in the past, so hopefully we can do that again!"
Liam Talbot added, "It's great to be able to partner up with Fraser and Audi to tackle Bathurst.
"We've had some great battles in the past so I'm really looking forward to seeing what we can do together.
"The car looks great, and we've got some fantastic support from CoinSpot – it's cool  to see companies like that coming into motorsport for the first time. For us I think the key will be just building up over the weekend, not taking too many, and seeing where we end up."
Mount Panorama hosts the final round of the 2021 GT World Challenge Australia presented by AWS across November 30 to December 5.