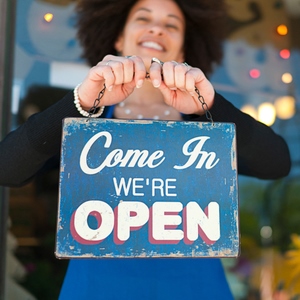 ScotPac launches $100m SME Bounce Back Fund today
ScotPac have launched a $100 million SME fund to help Australian and New Zealand small business sectors bounce back.
The ScotPac SME Bounce Back Fund will allow business owners to access up to $1 million capital with the first three months being interest-free.
ScotPac CEO Jon Sutton said the initiative will operate on a "first-come" basis from today until April 2022 or until funds are dispersed.
This initiative will give up to 2000 businesses fast access to additional funds and caps a year in which ScotPac has helped more businesses access funding than ever before.
There is no minimum turnover, the minimum facility size is $50k, with SMEs able to access facilities of up to $1 million.
"With the first three months interest-free, SME owners can afford to invest in their business while their revenue recovers back to normal levels," Sutton said.
"This initial interest cost is being completely waived for the business owner and borne by ScotPac, as opposed to being deferred and compounded like the loan repayment holidays offered by some banks.
"With the economy opening up and business owners looking to bounce back to growth, the Fund allows ScotPac to continue the support we've shown for SMEs throughout the pandemic," he said.
Sutton said SMEs generally face a three-month lag between opening or expanding a business and seeing money coming in – the ScotPac SME Bounce Back Fund means businesses can get fast access to funds with limited cost in that crucial first three months, covering any income gap.
Help for business owners
The Fund is aimed at supporting SMEs' working capital needs through trade finance and invoice finance.
"Beyond the Fund, ScotPac's offering is broadening with a range of new products in the pipeline for 2022, so that more SMEs can find the type of funding they need with us," Sutton said.
He urged brokers and other advisors working with small business clients to talk to them about applying for ScotPac SME Bounce Back Fund support.
"Brokers, accountants and other trusted SME advisors will play a crucial role in making business owners aware of this new funding option with upfront savings of three months interest-free," Sutton said.
"As businesses evolve so do their finance requirements, and ScotPac has the breadth and depth of solutions for SMEs to find the right solution without going through the hassle of having to deal with another finance partner."
ScotPac's support for SMEs during pandemic
ScotPac initiatives for SMEs during the pandemic have included:
Allowing clients payment deferrals if they were impacted by Covid-19
Setting up a Covid-19 information hub outlining small business information about ATO deferments, rent reductions, JobKeeper and government grants on offer
Launching Cash Connector with 24-hour approvals and no lock-in contracts to give business owners quick and easy access to funds
Extending to clients the Employee Assistance Program of access to video or phone counselling sessions, paid by ScotPac, if clients and their immediate families needed support
"As Australia and New Zealand's largest non-bank specialist SME financier, ScotPac has the breadth of solutions and the depth of funding, along with the ability to say 'yes' quickly, that will help business owners get the funds they need to return to growth," Sutton said.
"We've been supporting the small business sector for more than three decades."
To find out more about the ScotPac SME Bounce Back Fund including terms and conditions, call 1300 177 485 or go here.