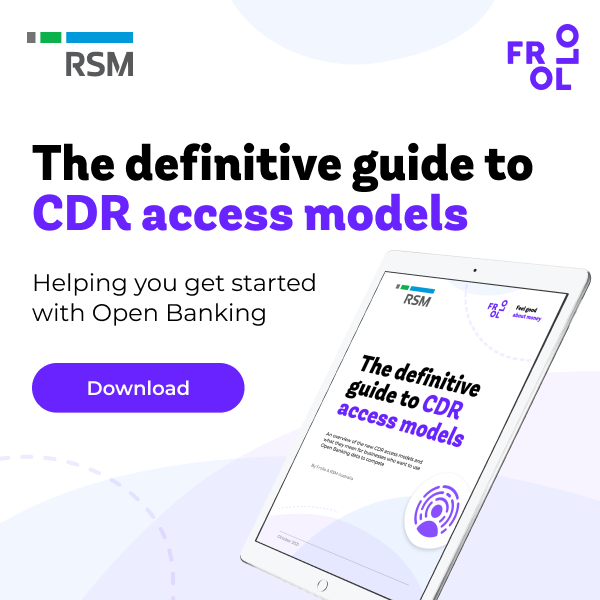 Frollo releases a definitive guide to CDR access models
A few months ago, Treasury published draft rules for Tiered Accreditation, to lower the barriers to entry for the Consumer Data Right.
Back then Frollo partnered with RSM to publish 'A Practical Guide to Tiered Accreditation', to help you navigate the various access models and start thinking about how your organisation could best get started using Open Banking data.
Today Frollo and RSM have published an updated version, based on the final rules and including a roll out schedule for each of the CDR access models (kicking off as early as this month!).
Download 'The definitive guide to CDR access models' to learn more about the Affiliate and Representative models, Trusted adviser and CDR Insights. Learn which of these best suit your objectives and how to get started.