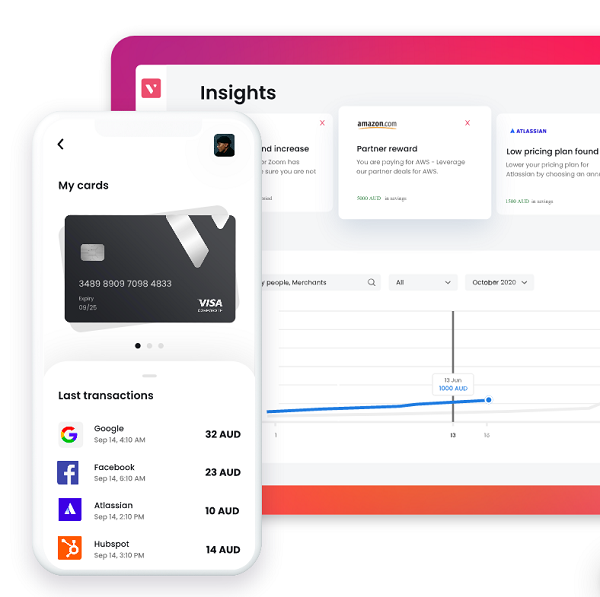 Volopay – The financial control center to manage business expenses
Businesses these days focus only on making the best out of their ability. With cut-throat competition in the market, it should run at the quickest pace to survive. While these startups and mid-size companies are completely engaged in building their product or service, it's likely that they cannot pour much focus and time on supporting units of the business like HR, Marketing, Accounting, and Finances and one cannot overlook the fact that the key to success for any business is to manage their finances in a well-disciplined manner.
Exactly, that's where Volopay comes into the picture, it aims at making financial services as easy as creating an email ID, in just a few seconds and everything digital.
Volopay is a secure financial platform for businesses of all sizes that helps streamline the entire financial cycle, from funding to reconciling. With Volopay the companies can manage payments and subscriptions, build strategic budgets, and eliminate expense reports. Volopay corporate cards are undoubtedly the smartest cards in the arena, built for the needs of businesses. From expense management, customizable spending rules, approval flows, credit lines to accounting automation, it does it all.
Volopay supports organizations in Singapore and Australia with instant insight into their spending and the tools to curb losses even before they happen. Volopay has helped companies like Deputy, Cover Genius, Funding Societies, Bukuwarung, In video, Moneysmart, many more to scale up their business by saving time & money, and close financial books faster.
Key Features –
Highest Cashbacks – Volopay offers the highest cashback of up to 2% on all the FX transactions, no limitations on spends
Out of Pocket reimbursement – Submitting the invoices and claiming for refunds by the employees is just a click away with Volopay
Credit line up to $100k – Instant credit line for working capital up to $100k with extremely fast credit scoring process within 48 hours
Unlimited virtual cards – With Volopay, you can create unlimited virtual cards, (recurring or burner) to make online payments. Virtual cards are the safest way to pay online.
Budgeting with Maker-checker – Volopay offers a seamless expense management software with budgeting and approval flows
Accounting automation – Volopay syncs perfectly with most accounting software like Xero, Quickbooks, Netsuite, and custom integrations with just a few checks and clicks, thus saving a lot of working hours.
With Volopay, clients get personal account manager as soon as they onboard, who is always there, from setting up accounts, to answering all the queries, support is 24*7 available.
You can learn more here.