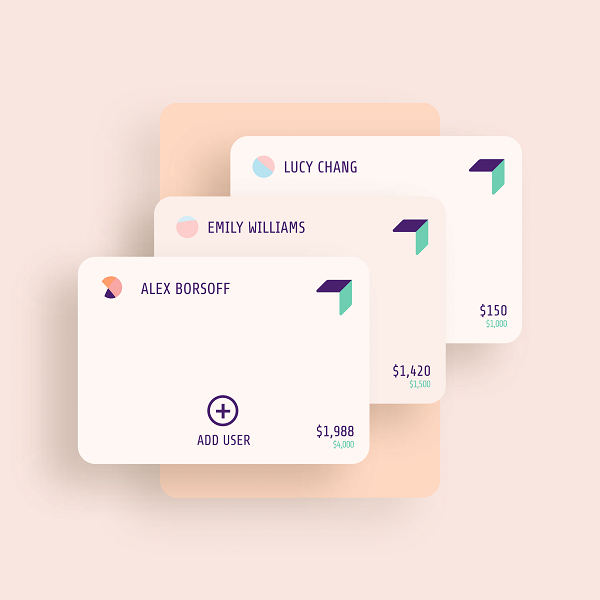 Archa offers smart company cards for your business
Archa has launched Company Cards, one of their most requested features by customers. If you've ever struggled with managing and reimbursing staff for business-related expenses, then this one's for you.
Archa has made it really simple for you to add secondary cardholders and issue them with a business credit card, reducing business expenses admin for both you and your team.
No more reimbursements!
One of the main benefits of company cards is removing the arduous reimbursement process. Let's be honest; no one is a fan of expense reports nor waiting for reimbursements to get paid.
By providing your team with company cards, you can empower them to buy what they need for work and give them time back to focus on the work that matters. And who doesn't love a cool new card and user-friendly app to make it worth their while?
You'll also give your finance team control and be removing a painful process that Archa like to call "receipt chasing".
Why this is a game-changer
Disrupting the business credit card space means rethinking things at a deeper level, starting with the basics.
Add secondary cardholders to an account via the Archa app – no cumbersome application form
Easily view all of your transactions by card at the end of the period via PDF or CVS downloadable
Subscription pricing – so you'll never get stung with a hefty annual fee or monthly interest charges. Just a flat, manageable monthly subscription fee you can easily account for
And this is just the tip of the iceberg. It seems crazy to imagine a world in which reconciliation is 'just done' for you, but that's what Archa are working towards, and company cards are the first step in that direction. Fundamentally, Archa is a new way to manage business spending. They're looking to take the stress and friction out of expense management – empowering employees and managers at the same time.
Company cards: Beta (now) and what's coming soon
From today, you'll be able to issue a credit card to your staff. They'll be able to activate it via the Archa app, add it to their Apple or Google pay wallet and pay for things seamlessly. They'll also be able to view all their transactions in the app, and you as an administrator will receive a full statement of all transactions monthly.
There's some really cool functionality that Archa are building that isn't available just yet. Here are a few features you should be mindful of (and look forward to):
A real-time overview of all spending and the ability to set individual spending limits. This is high on everyone's agenda. A singular view of company expenses broken down by employee card and category is coming soon.
Capturing receipts on the go via the app. In-built receipt capture is on the way
Integrations with your existing accounting software. This is very high on Archa's product roadmap and is currently in development for both Xero and MYOB platforms – Archa hope to have these ready in the coming months.
So, this first version is very much an MVP (minimal viable product) but no less exciting for Archa customers. Archa are committed to improving the product as quickly as possible, and they're always open to feedback.
How to get started
Apply for Archa
Get approved (check Archa's eligibility criteria)
Activate your account
Issue company cards via the Archa app
It really is that easy.