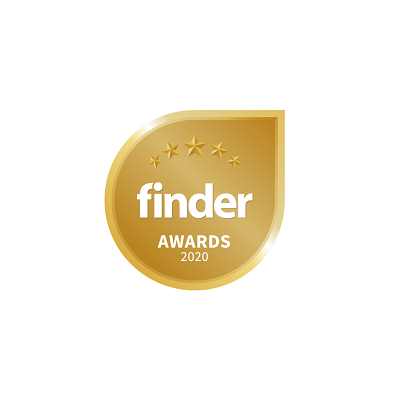 Finder Awards finalists revealed: COVID-19 accelerates innovation in 2020
Australia's top innovators and most forward-thinking businesses have been shortlisted in the Finder Awards innovation categories.
Now in its fifth year, the Finder Innovation Awards recognise the excellence, creativity and impact of innovations introduced during the 2019-2020 financial year. This year entrants shared their new ideas, innovations, and initiatives in response to the COVID-19 pandemic.
Submissions were reviewed by a judging panel of 48 industry heavy-hitters including Channel Seven's finance editor Gemma Acton, Australian FinTech's Cameron Dart, The Money Barre's Melissa Browne and Simon Westaway from the Australian Tourism Industry Council.
From neobanks to online marketplace integrations, these are the companies and ideas revolutionising the banking, insurance, retail, tech, telco and travel industries.
TransferWise led the pack this year for the number of shortlisted entries including Best Travel Innovation, Best Banking Innovation and Most Innovative Team, while some multiple category finalists included Fast Cover, Tic:Toc, MyState Bank, The ICONIC and Up Bank.
Chris Ellis, CEO of Finder Australia, said these are the cutting-edge innovations that are paving the way for a better future.
"These are the businesses raising the bar and solving real customer problems that will leave a legacy behind for years to come.
"Each shortlisted entry demonstrated real impact and resilience – the calibre of entries was outstanding and it's an honour to recognise this work," he said.
Mr Ellis said now more than ever is the time for businesses to innovate.
"COVID-19 has hit Australian businesses hard so it's never been more important to recognise those that have embraced disruption and put their customers first.
"Innovation is what often separates the 'survivors' from the 'thrivers' during times of uncertainty so it's never been more important for businesses to adapt to rapidly changing customer needs," he said.
Please see the complete list of 2020 finalists below.
Finder Innovation Awards 2020 Finalists
Best Retail Innovation: esdesk, Gift Card Store, Shippit
Best Tech Innovation: Activ8me, Immediation Platform, Power Lines Pro
Best Travel Innovation: DiDi, Fast Cover Travel Insurance, RedBalloon, Tourism Australia: Bushfire Safety Map, TransferWise
Most Innovative Team: AGL Energy, MyState Bank, TransferWise
Most Innovative Person: Daniel Edge – Compeat Nutrition, Jodi Stanton – SendGold, Toni Mladenova – Yard
Best Online Customer Service: Blueberry Markets, THE ICONIC, Tic:Toc, Up Bank
Best Banking Innovation:

86 400

– Connected Accounts & Upcoming Bills, 86 400 – Energy Switch, QuickaPay, TransferWise
Best Telco Innovation: Activ8me, Better Life Mobile, Superloop
Digital Disruptor of the Year: THE ICONIC, MyState Bank, Power Lines Pro, Up Bank, Vamp
Best Insurance Innovation: Claim Central Consolidated, Fast Cover Travel Insurance, Poncho Insurance, Upcover
Best B2B Innovation: Ofload, Sendle, Tic:Toc, Xero
Best Investment Innovation:

eToro Australia

, SendGold, Stockspot
Winners will be announced during a free virtual ceremony on 28 October 2020. All finalists are encouraged to register their attendance via the event page.