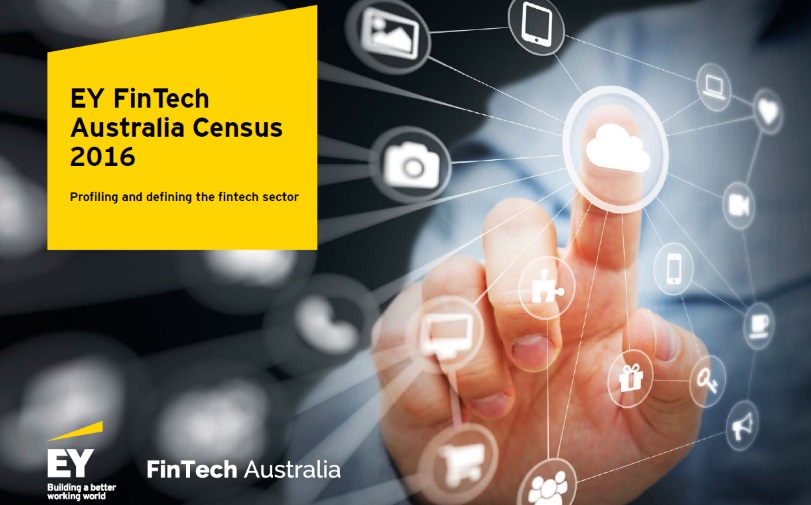 EY FinTech Australia Census 2016
FinTech Australia and EY Sweeney release the most comprehensive analysis of Australia's fintech ecosystem to date, the EY FinTech Australia Census 2016
FinTech Australia and EY Sweeney are today releasing the inaugural EY FinTech Australia Census 2016, the most comprehensive and detailed report on the Australian fintech industry to date. The research was formally launched in Melbourne today by EY's Anita Kimber at FinTech Australia's national summit, Collab/Collide 2016 in partnership with LaunchVic.
This significant piece of research was commissioned by FinTech Australia as part of their efforts to foster a thriving fintech ecosystem in Australia. The report identifies important characteristics of the Australian fintech industry, and establishes a set of benchmarks by which to measure the industry's growth across future iterations.
The data from the research will also be used to inform FinTech Australia's operations and recommendations to Federal and State Government and regulators on the best initiatives to support Australian fintech ecosystem development.
The research was conducted nationally using a mix of methodologies, including an online survey which saw 163 fintech startup respondents across Australia, a series of 15 qualitative interviews and 22 video vox-pops with the fintech community from August to October of 2016.
The EY FinTech Australia Census 2016 highlighted some important findings about the Australian fintech ecosystem:
Sydney is the city with the highest proportion of fintech companies at 54%, followed by Melbourne with 28% and Perth with 7%, though almost every state and territory (except ACT) had a fintech respondent;
The biggest focus area for Australian fintech companies was in Lending at 25%, followed by Personal Finance/Asset Management at 21%, Payments at 7% and Data Analytics/Big Data at 5%;
The fintech community in Australia is still a young industry, with almost two-thirds (64%) of fintech startup respondents being under two years old, and over two-fifths (42%) still pre-revenue;
Overseas expansion will be an area of focus for 38% of respondents in the next 12 months, with the main target markets being Asia (58%), Europe (50%) and North America (48%); and
Over two-fifths of respondents are facing challenges developing partnerships with banks and financial institutions (41%) and attracting qualified or suitable talent (42%).
Stuart Stoyan, FinTech Australia Board member and CEO/Founder of MoneyPlace said "Building on last year's Melbourne FinTech Census, we are proud to deliver this significant document, just nine months into our journey as an organisation. It clearly shows we have an industry of diverse, globally-focused fintech companies across Australia, and a healthy pipeline of startups to come."
Anita Kimber, EY Fintech Leader for Oceania  said, "Australia needs a robust ecosystem in place to support the continued growth and success of Australian fintechs. Our research provides a really important fact-base on the current state of fintech in Australia and identifies five key drivers that will need to be addressed if the local industry is to reach its full global potential – talent, capital, demand, policy and environment. We're delighted that fintechs, investors, corporates, regulators, governments and accelerator hubs will all be able to leverage the insights in our report."
Simon Cant, FinTech Australia President and MD Reinventure said "The Census is a landmark piece of research on the Australian Fintech Ecosystem. What the research bears out is both the depth of maturity amongst some of the leading companies in the ecosystem and the breadth of young ventures that have emerged in the last year or so.  Yet we're still early in the journey and there is a huge opportunity through a combination of regulatory leadership, increased capital and a continuing flow of new talent to position Australia as a global leader."
Danielle Szetho, FinTech Australia CEO said "This vitally important research highlights some key challenge areas – corporate partnerships and talent acquisition. Both will be firmly on FinTech Australia's policy agenda in coming months, particularly in our push for mandated Customer-directed financial data access, the addition of Corporate-Startup Collaboration premiums to the R&D Tax incentive, and Capital Gains Tax relief for Australian founders."
The research report will be available for download from both FinTech Australia's website at http://www.fintechaustralia.org.au/census, and at EY Australia's website at http://fintechauscensus.ey.com/