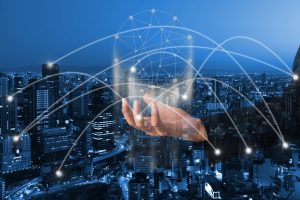 Blockchain applications rolling out in financial markets
Less than a fortnight since Data61's landmark blockchain reports pointed to the emerging technology's efficiency-enhancing potential, several new blockchains are appearing in financial markets to streamline processes and monitor asset provenance.

Sydney-based Othera has a built blockchain software now trading alternative assets. Othera's Blockchain Lending Platform and Digital Asset Token Exchange uses JP Morgan's private blockchain, called Quorum, and was recently joined by Credit Crowd, a commercial P2P lender that has matched $100 million, secured by mortgages, and manages a $50 million fund.

A commercial real estate financier and residential mortgage lender have also signed agreements with Othera, which is also talking to some equity crowdfunders.

The blockchain gives investors transparency over loan-level data, asset provenance, payment history, loan terms and the quality of underlying security.

A former banker at Commonwealth Bank, National Australia Bank and Royal Bank of Scotland, Othera founder John Pellew says the platform is focusing on digitising loans originated by balance sheet and marketplace lenders.

"We will expand to other assets over time," Mr Pellew said.

Another deployment of blockchain into the capital markets – at the big end of town – is also being considered by Calastone.

The London-based fintech has been in Australia for more than five years and its software is used by 95 per cent of Australia's managed fund platforms and two-thirds of fund managers.
To read more, please click on the link below…
Source: Blockchain applications rolling out in financial markets | afr.com