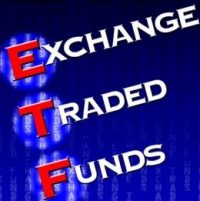 Exchange traded fund opportunities and risks
Australia is a long way from having "biblical" exchange traded funds (ETFs), as the US does, that exclude companies that support lesbian, gay, bisexual or transgender rights. But a rush of new ETFs in this market is creating controversy.

Local issuers expect a massive conversion of investors into ETFs in the next five years, tripling the market's size and disrupting the wealth-management industry. If product promoters are right, ETFs will revolutionise how hundreds of thousands of people invest.

iShares Australia director Jon Howie believes Australia's ETF market could hit $100 billion in assets by 2023, from $29 billion in May 2017. "There's no reason why ETFs cannot account for around 5 per cent of Australia's $2.2-trillion retirement savings pool, in time. We believe ETFs are on the cusp of a faster period of growth."

Howie says the Australian ETF market is poised to "come of age" as the obstacles that have held back ETF growth abate. "The ultimate drivers of ETF growth – transparency, low fees and the benefits of index-investing – will become visible to many more investors."

BetaShares managing director Alex Vynokur believes the ETF market will double in size within three years. About 315,000 Australians will invest in ETFs by this September, from 265,000 in April, estimates the latest BetaShares/Investment Trends ETF report. That suggests the ETF market is adding 10,000 investors each month.
To read more, please click on the link below…
Source: Exchange traded fund opportunities and risks | afr.com