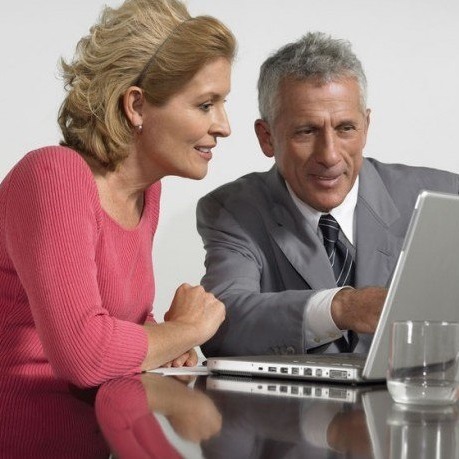 Baby Boomers' love affair with blue chips on the rise: Selfwealth
Established investors with million dollar-plus portfolios were very active buyers of prominent ASX stocks leading into the end of last financial year, according to data collated from trading platform Selfwealth's community of more than 129,000 members.
"Breaking down our members into generational cohorts we found that Baby Boomers with established portfolios favoured sectors like mining, banking, and hybrids, mostly centred on blue-chip stocks," Robert Marfell, Brand and Content Lead at Selfwealth, Australia's most popular, low-cost, independent equities trading platform, said.
"Fortescue Metals Group (ASX: FMG) was the most bought stock among this cohort, outranking the next-best placed stock, CSL (ASX: CSL), by a factor of nearly four-to-one. Interest in CSL was greater earlier in the year, prior to a sharp June sell-off in response to a guidance downgrade."
Boomers also liked BHP (ASX: BHP) on the back of a rally in iron ore, and preferred ETFs that offered income like the Betashares' Australian High Interest Cash ETF (ASX: AAA).
Millennials and Gen Z, on the other hand, were more interested in companies that will play a major role in renewable energy provision, such as lithium.  Leo Lithium (ASX: LLL) and Lithium Energy (ASX: LEL) were the fourth and eleventh most bought securities by this cohort through June.
Amongst Generation X's favourites were US banking giants Bank of America (NYSE: BAC) and Citibank (NYSE: C).
"Gen X also had their eyes on big tech. Tesla (NASDAQ: TSLA) at fourth, Microsoft (NASDAQ: MSFT) at sixth, and Apple (NASDAQ: AAPL) at fourteenth, were in the top 15 buys for this cohort in the June 30 lead-up," Marfell said.
Across all generations, US stocks were popular in June, representing 37 out of the top 50 'buys' by value. Excluding ETFs, just two ASX-listed stocks – CSL (ASX: CSL) and Estia Health (ASX:EHE) – featured in the top 50 'buys' by value.
The highest conviction trade across all cohorts was a $US4.16 million order for Citibank, while Tesla saw the highest individual buy order for a non-bank stock at US$3.69 million.
"Despite ongoing concerns around high interest rates and the increasing cost of living, it is good to see established investors taking advantage of value when they see it, and investing for the future," Marfell said.
Across all established investors cohorts, these were the key takeaways for EOFY buying activity.
29 out of the top 50 'buys' by value were either Bank of America or Citibank (avg. buy value: US$2.37m)
37 out of the top 50 'buys' were US securities
15 out of the top 50 'buys' were ETFs
Tesla saw the highest individual buy order for a non-bank stock at US$3.69 million
VAS recorded the highest buy order for any ASX-listed security at $3.58 million
Excluding ETFs, just two ASX-listed stocks featured in the top 50 – CSL and EHE