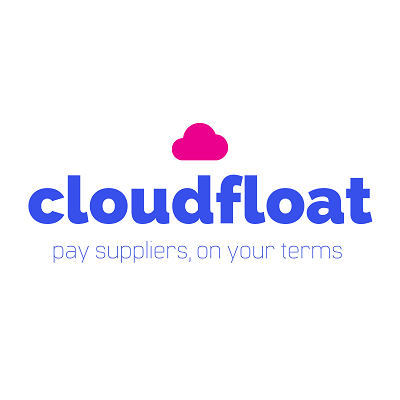 Australian FinTech company profile #33 – Cloudfloat
1. Company Name:
Cloudfloat
2. Website:                                
3. Key Staff & Titles:

Aleem Habibullah (Founder)
4. Location(s):
Sydney (Stone and Chalk)
5. In one sentence, what does your fintech do?:
Cloudfloat provides buy-now, pay-later arrangements for small businesses
6. How / why did you start your fintech company?:
Working in a startup that required inventory and equipment, we came across many situations where more and more businesses were reducing or cancelling payment terms for purchases. It severely impacted cashflow, but businesses couldn't take the risk without impacting their business. Yet buyers still need extended payment terms or they just end up paying late. So we knew there was something broken here and it was a really interesting problem space. We felt there was an opportunity to enable businesses to smooth out and synchronise their cashflow by having an intermediary provide real payment terms for business purchases.
7. What's some advice you'd give to an aspiring start-up?:
Standing still is not an option, no matter the barrier.
8. What's next for your company? And are you looking to expand overseas or stay focussed on Australia?:
Right now, we are focused on sprinting to our soft-launch, where we will onboard our waitlist of customers who have been patient. Part of this will be to iterate the service offering to increase customer loyalty and embed into their business processes. Next, we will slightly shift focus, though remaining in the domestic market, as we move to full launch-and-scale mode. International is on our roadmap, but not in the near future.
9. What other fintechs or companies do you admire?:
In the FinTech space, I am a fan of Zip Co. and the way they just have gone about building their scalable business model.
A company I really can't go past is Nike. Apart from coining the phrase "Just do it", in their early days, they realised very quickly that they had a great idea, product-market fit, a highly-experimental business model and remarkable sales. But they still nearly went bust many times, because of the complexities in managing and synchronising business liquidity as they grew. Learning to navigate this, whilst growing their sales, scaling their business, living on the edge and attracting talent by not following what everyone else is doing made them into the machine they are today. It's a great lesson in the laser like focus that is needed to succeed.
10. What's the most interesting or funniest moment that's happened in your company's lifetime?:
Something we are noticing which is quite an interesting bit of data: we are starting to see a rise of female entrepreneurs looking to fund the growth of their small businesses through non-traditional methods. Our current cohort is split 63% vs 37% males. Also 77% of the group is made up of the key demographic aged between 25 to 44, reinforcing the opinions that there is a soft migration from traditional balance-sheet lending to a more transactional-based finance scenario.