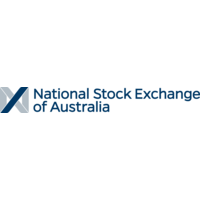 Sign of the times: the NSX is now going after fintechs
The National Stock Exchange (NSX), once known as the exchange of the regions, is now targeting the world of fintech to help fill its pipeline of IPOs.

Speaking with Stockhead the NSX's head of business development, Andrew Musgrave, said while the board had targeted Perth's mining exploration scene — it was also in active discussions with fintechs about listing.

"The fintech market has become very vibrant in the last few years — and those sort of companies can pop up anywhere," he said.

"So we've been really driving to engage with a lot of the incubators and accelerators in the space around the country because we feel those companies may think an ASX listing may be a bridge too far, or is too expensive."

In recent times, the ASX has been cracking down on tech IPOs, in particular over fears that companies may be heading to the bourse too soon in their life cycle, and be overvalued.

While Musgrave admitted that a lot of fintech companies didn't know what the NSX was when he and his business development team came calling, the hard yards in connecting with "intermediaries" had paid off.
To read more, please click on the link below…
Source: Sign of the times: the NSX is now going after fintechs – Stockhead