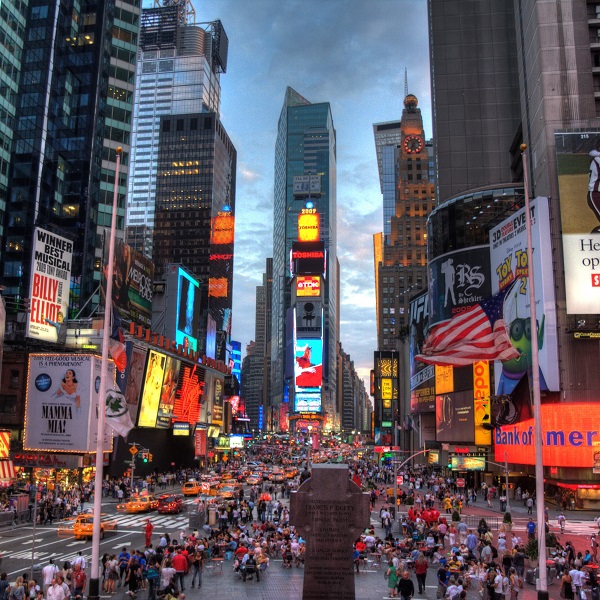 Aussie start-ups offer bite of the blockchain in Big Apple
Australian blockchain start-ups are attending the Consensus blockchain conference this week, as part of an Austrade mission to New York.

The trip is part funded by $100,000 from the Department of Industry, Innovation and Science. The funding was announced in March as part of a government effort to "seize the opportunities" presented by the technology.

A total of 30 Australian companies are attending the conference, where Austrade is hosting networking drinks and dinners, and setting up an 'Australian lounge' for the start-ups to talk with potential customers.

The companies were selected based on their having a blockchain related proof of concept and readiness to scale internationally. Local firms have been attending the three day summit, which attracts up to 8,000 visitors, since 2017.

Two previous Australian mission participants – Power Ledger and Tide – are presenting at this year's show.

Patent applications for blockchain related innovations are booming worldwide and Australia is "punching above its weight" according to a December report from the ACS and IP Australia's Patent Analytics Hub.

While inventors from the United States and China dominated the list of patents, Australia ranked sixth in terms of the number of 'patent families' filed by Australian firms and individuals.

"The potential for blockchain technology to rewire our digital infrastructure and challenge how we interact with data and assets has created significant global interest and opportunity," New York based Austrade trade and investment commissioner Gareth Simpson told CIO Australia.

"With a sophisticated financial services sector, a robust regulatory framework, and an open approach to collaboration, it's no surprise that Australia is home to some of the most well-known use cases of blockchain technology," he added.

The attending companies are; A Backbone Computing Solution, AEM Technologies, Blockchain Collective, CircularTree, Civic Ledger, Darwin Ledger, Enosi, Flex Apps, Geora, HCash Tech, InfiniGold, Labrys Group, LAG Foundation, Lakeba, Loki, Matrix Thread, Nem Foundation, Novatti Group Limited, Pellar Technology, Power Ledger, Scalamed, Secure Health Chain, Sempo, Sharper Minds, Tide, TravelbyBit, Tymlez Group Limited, Ultimo Digital Technologies, WeYouMe and XS2.
To read more, please click on the link below….
Source: Aussie start-ups offer bite of the blockchain in Big Apple – CIO