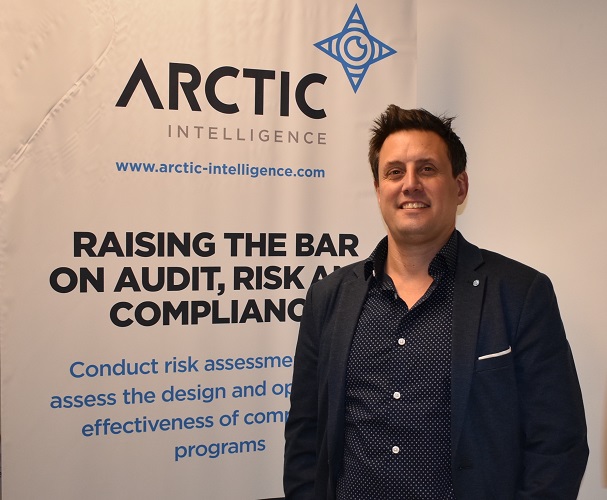 How Arctic Intelligence is revolutionising RegTech to transform compliance
After 20 years of consulting for financial institutions in the UK, US, Europe and Australia, Anthony Quinn, CEO and Founder of RegTech company, Arctic Intelligence, is leading the charge to prevent financial crime.
Anthony explains, "There are millions of businesses in over 30 industry sectors across 200 countries that are subject to anti-money laundering and counter-terrorism financing laws, and the vast majority of these businesses lack the internal capacity and capability to understand and articulate their vulnerabilities."
"At Arctic Intelligence, we have developed a suite of audit, risk and compliance platforms that help regulate businesses regardless of their size, sector or geographic location. We build capabilities to identify and assess their financial crime risk exposures and develop a control framework that is appropriate and proportionate to these risks."
As one of the founding members of The RegTech Association, Anthony is a strong advocate for minimising risk and ensuring effective compliance regulation.
"The Australian Crime Commission estimates that the Australian economy loses $50 billion a year to financial crime, including fraud, anti-money laundering, bribery, corruption and human trafficking. Only 1% of criminal proceeds are ever recovered, which is a lot of money in the hands of organised crime syndicates, causing unfathomable social harm," he says.
"Globally, USD$1.45 trillion is the annual estimated impact of financial crime. Money laundering is the third largest industry in the world and it's insane that we're not doing more as a community to try and prevent it."
Founded in 2013 initially as a side hustle whilst working at Macquarie Bank, Anthony joined the Stone & Chalk community when the innovation hub first launched. Arctic Intelligence has since launched several unique platforms which enable cloud-based software-as-a-service to help companies better manage their financial crime risk and compliance obligations.
"Probably for the first time ever, organisations are taking a hard look in the mirror and realising that their organisations are vulnerable to financial crime risks. They're also under pressure from domestic regulators, like AUSTRAC, to explain implementation and effectiveness of their money laundering risk assessments, systems, procedures and controls in managing their financial crime risk exposure. Many are found wanting."
"This has started to translate into a higher demand for what we offer: capabilities to help reduce financial crime risk exposures and strengthen the control framework to reduce the likelihood of their businesses being exploited by criminal networks."
Since being in the hub, Arctic Intelligence has acquired over 100 clients in over 15 industry sectors and 5 countries and continues to grow.
In August 2018, Arctic Intelligence raised $2.8 million in fresh funding to expand their team and fuel global expansion efforts, starting with acquiring full control of AML Accelerate – its market-leading money laundering risk assessment platform.
With three core platforms – AML Accelerate, Risk Assessment and Health Check – Arctic Intelligence is helping regulated businesses to better manage financial crime risk and compliance exposures.
To read more, please click on the link below…
Source: How Arctic Intelligence is Revolutionising RegTech to Transform Compliance