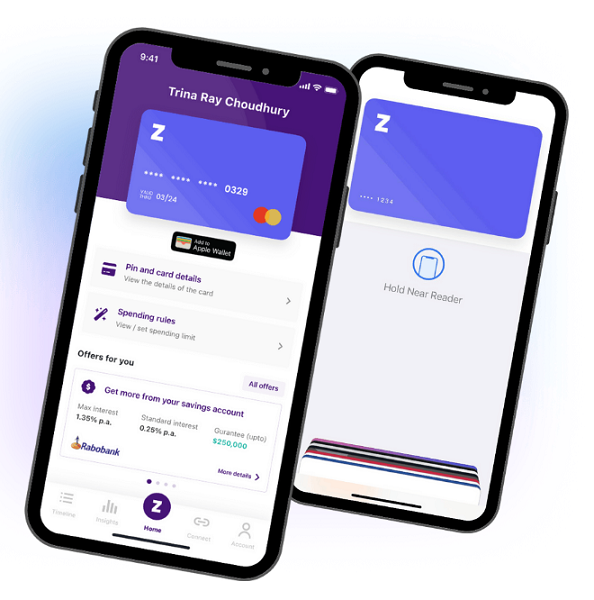 Zibra is a smart digital wallet that consolidates all your existing cards
People have wallet overload. Most of us have multiple cards and accounts; business, personal, joint account, investments, home loans, credit cards, debit cards, loyalty and rewards just to name a few.

With the rise of contactless transactions, Zibra co-founders Trina Ray Choudhury and Elliot Braham realised there was a huge opportunity to automate the way people make payments to help take control and save while you spend.

Zibra is a smart digital wallet that consolidates all of your existing cards, allowing you to pay through just one card every time.

Choudhury says Zibra will seamlessly select the best payment method every time you spend and deliver personalised recommendations that help you get the most out of every purchase.

"You can download the Zibra card to your phone's wallet, and link all your various bank cards, credit cards, loyalty cards and rewards programs. Then, you just use your Zibra card to pay for everything in-store or online, and we automatically route it to the best funding source for that transaction" she says.
To read more, please click on the link below…
Source: Zibra is a smart digital wallet that consolidates all your existing cards – Startup Daily