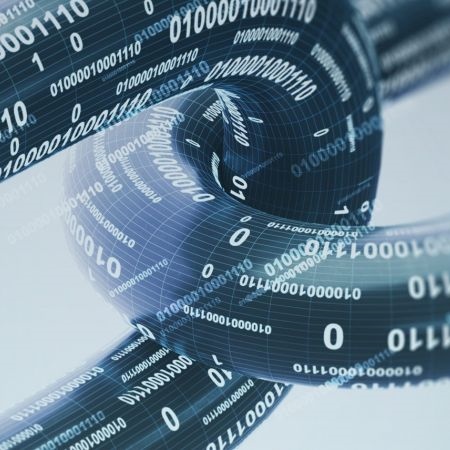 Blockchain and the maturation away from hype cycles
By Lachlan Feeney, Founder and CEO of Australian Blockchain consultancy, Labrys
For all its maturation and evolution in recent years, blockchain has still been somewhat reliant on hype cycles. Whether it's surging bitcoin values or celebrities and brands buying into the NFT, the industry has flourished when the lights have been brightest. However, hype cycles operate two ways. Often, fanfare, excitement and evangelism are followed by fear, uncertainty and doubt.
The swings can be so sudden that many external figures still consider the technology to be little more than a volatile fad with a short life expectancy. So much so in fact, that widespread recent internet outages in Kazakhstan – a leader in bitcoin mining – had some naysayers predicting the downfall of the digital currency. The reality in 2022 is actually very different, though. Behind the hype cycles is a blockchain industry that is innovating at an unprecedented pace and delivering on its potential. This year, blockchain will mature beyond recognition and become a technology increasingly immune to the hype.
Much more than bitcoin
Bitcoin and blockchain have quickly become global buzzwords, communities and the epitome of a new and democratised way of thinking and operating. Headlines are frequent, and often sensationalist. That was certainly the case recently. According to data from the Cambridge Centre for Alternative Finance, Kazakhstan is the second largest hub for bitcoin mining behind only the US. So, when the country experienced nationwide internet outages earlier this month, doubters were quick to forecast the crippling damage it would have on bitcoin, and by extension blockchain.
Granted, in the early days of what is still a fledgling technology, this might have had a pretty profound impact. Today, though, blockchain is far bigger, more evolved and pragmatic than just bitcoin. It'll have little-to-no lasting effects on other cryptocurrencies or, more importantly, the blockchain industry that underpins it. Behind the hype real innovation – which is creating more excitement, more stability and more longevity – is occurring.
Enterprise blockchain in practice
This is because businesses, industries and indeed Governments are now embracing the many practical benefits of enterprise blockchain. They're using it to transform manual, archaic and inefficient operations, add trust and transparency to processes that are lacking it and usher in a new era of innovation. These benefits are being felt across almost every conceivable industry, from financial services, mining and manufacturing, to retail, advertising and the creative industries.
According to Gartner's Blockchain-Based Transformation report, the business value added by blockchain will increase to $360 billion by 2026, before exploding to over $3.1 trillion by 2030. In the same report, Gartner labelled 2018-2021 as a phase of 'irrational exuberance'. However, 2022 marks the start of a phase that Gartner believes will be defined by 'larger focused investments, many successful models' before, in 2027, 'global large-scale economic value-add'. Today, therefore, marks the start of a new phase in the industry's ongoing maturation and evolution. These phases and assertions are no longer mere forecasts, they're indicative of what is already happening in the industry, including here in Australia. 
A new era
At Labrys, we're being approached to work on projects from start-ups to ASX-listed companies who, like us, recognise blockchain's benefits. Through our collective vision and willingness to embrace this new and exciting technology, we're pushing the boundaries of possibilities and breathing life into industries long considered ripe for disruption. Blockchain is becoming a technology of today rather than a technology of tomorrow.
Through the willingness of these organisations and the growth of enterprise blockchain projects – in both scale and quantity – the technology is delivering on its promise. As a result, the Australian Government recently announced it intended to pass sweeping reforms that could help to validate the industry locally, give it legal standing, and provide a framework for long-term innovation. The Government chose to focus on how the technology can benefit the economy, rather than the stigmas attached to volatile cryptos.
This support from the Government is significant and could spell the end of the industry's reliance on hype cycles. It will help to legitimise blockchain and encourage more people to embrace the technology to solve problems and pursue growth. If this Government commitment is genuine and long-term, we'll be left with an industry immune to hype troughs and unreliant on hype cycles.