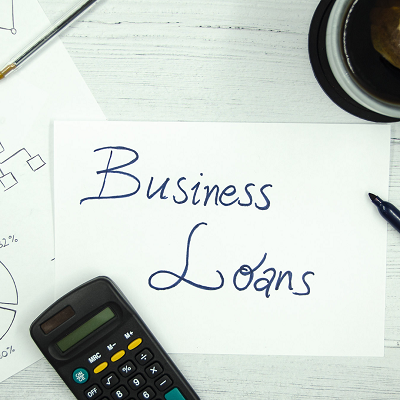 Your guide to selecting the right business loan
When you are expanding your business, you would need funds at various stages of growth.
While you had to provide assets as collateral when applying for loans earlier, you can get unsecured loans nowadays easily.
This certainly, will provide a level playing ground for small businesses to compete with large businesses and established brands.
When it comes to unsecured small business loans for your business, you need to ensure that the terms and conditions of the loan are right for you. There are a lot of small business owners like you who are seeking a business loan.
Here, we will guide you regarding the things you need to consider before applying for a loan as a small business owner.
What You Need to Know Before Applying for a Business Loan
Before you apply for unsecured business loans, you need to know the following-
Faster processing of loan
Getting approvals for unsecured business finance is much easier, and you can get a loan within just 24 hours. You don't need to worry about cash flow issues, and you can make the vendor payments in a short period of time. As a result of this, you can meet the growing demand for your products. You can repay the loan when you get payment from the existing customers.
Your credit score
As unsecured loans do not require any collateral, you will need a high credit score to qualify for a business loan. Your business credit score will decide the amount of loan you will be eligible for.
A credit score is a 3-digit number that will determine your likelihood of getting a loan. Your limit for your unsecured business lending is dependent on your credit history and the credit score.
A high credit score of over 700 will ensure more lenders and a lower interest rate. On the other hand, however, a credit score below 600 means you will have difficulty finding lenders.
Assess your needs
Before applying for unsecured small business loans, find out why you are applying for them. It could be for general working capital or for paying wages during peak season. You need to have an exact estimate of the funds required as well as the duration of the loan.
You should borrow an amount that you can comfortably return within the time limit set by the lender. Unless you are sure about the amount and the duration of the loan, it would be advisable not to take the loan as it would adversely impact your business by putting undue pressure on your profits.
Analysing the interest rate and loan repayment
You need to analyse the interest rate being charged by the lender as well as the loan repayment structure and duration of the loan.
The interest rate would depend on your business experience, the industry that your organisation belongs to, your business cash flow, and the risk profile.
As there is no collateral involved in unsecured business lending, the interest rates tend to be higher than secured business loans for which collateral is required.
Traditional lenders would require some collateral, which is why they offer lower rates of interest and longer repayment periods. In unsecured business finance, since no collateral is provided, the interest rates are higher and the repayment periods are lower.
Before choosing the lender for unsecured business loans, it is important to conduct thorough research.
Give your business the edge with alternative lenders
Alternative lenders have ensured that small business owners like you get unsecured loans whenever you need them. It has a streamlined process for business loan approval, and all you need to do is enter your details, determine if you are approved or not, and you will have access to the funds within 24 hours!
When you apply for unsecured business loans with alternative lenders, it is screened for eligibility and then sent to the lender for approval. The supporting documents are collected, your application is reviewed, and the loan is disbursed.