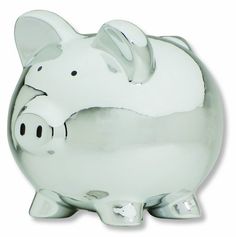 What is micro-investing and is it worth exploring?
Back in the day, if you were looking to save up your spare change, you'd look to the ol' faithful piggy bank. But, nowadays, as cash is slowly becoming obsolete, some are turning to micro-investing as the modern-day answer to the piggy bank. And with micro-investing apps, not only can you save up your chump change but you can invest it.

How does micro-investing work?

Micro-investing is about making small and irregular investments from everyday transactions. Micro-investing apps round-up your purchases to invest your spare change. For example, a large cappuccino at $4.50 will be rounded-up to $5 and the 50 cents would then be invested. Depending on how frequently you transact and how the market treats you, overtime you could accumulate a sizeable nest egg.

Why are some investors flocking to micro-investing apps?

There are a number of reasons investors are attracted to micro-investing apps.

No deposit needed

Traditionally to get started with investing an initial deposit is required, and this can be anywhere from $500-$5000. Although, with the inception of micro-investing the playing field has been levelled, and with as little as $1 you can start investing. Some platforms don't require a deposit at all.

Convenient and easy

Apps by their very nature are generally easy and convenient to use, and micro-investing apps are no different. Right off the bat, by rounding up your transactions you are able to invest with virtually no effort required. Additionally, with most apps, setting up takes minutes and from there you can view your investment options and track your portfolio.

Not sure what to invest in? Most micro-investing apps invest in exchange traded funds or index funds, and to get you started most app can pair you with an investment portfolio based on your risk tolerance.
To read more, please click on the link below…
Source: What Is Micro-Investing And Is It Worth Exploring? | Canstar