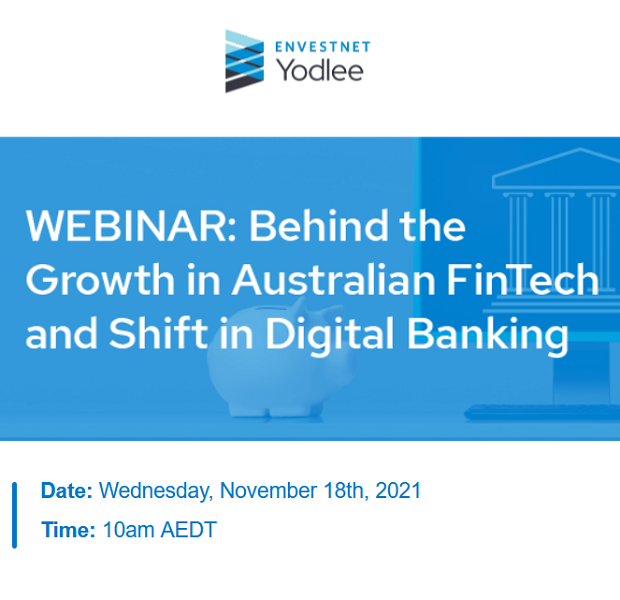 Webinar: Behind the Growth in Australian FinTech and Shift in Digital Banking
This November, join RFI Group and Envestnet® | Yodlee® to uncover what's behind the growth within the Australian FinTech industry and how increasing innovation and empowering consumers is the key to Financial Institution and FinTech success.
Over the last 18 months, a significant proportion of Australians have switched their digital banking behaviour, with the proportion of Australians using mobile banking at least weekly, increasing from 40% in December 2019 to 54% in June 2021- (Source: RFI Group Australian Digital Banking Council). As consumers continue to accelerate their digital use, secure your spot today and discover more on key drivers, open banking and why consumer confidence in fintechs continues to rise.
Tim Poskitt, Envestnet | Yodlee's Country Manager and RFi Group's Kate Wilson will be on hand to divulge how financial providers can meet demand and exceed against growing consumer expectations.
Speakers:
Kate Wilson – Global Head, Consumer Credit Deposits and Payments, RFI Group
Tim Poskitt – Senior Director & Country Manager AU/NZ, Envestnet | Yodlee
Neil Saligrama – Co-Founder & CEO, 1Bill
Shaun Lordan – Chief Product Officer, Nano Home Loans
Pete Lord – Founder, Ambr
Date: Wednesday November 18, 2021
Time: 10am AEDT