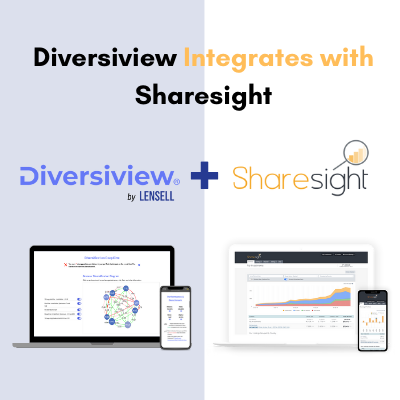 Diversiview by LENSELL now integrates with Sharesight
LENSELL announce the integration of their flagship application, Diversiview, with Sharesight.
Diversiview is the #1 AI-based Portfolio Optimisation tool for active investors who want to boost their portfolio performance. Now integrated with Sharesight – the award-winning cloud investment portfolio tracking solution, it makes it easier for mutual users to design, validate, optimise, and track their portfolios performance with an integrated view and significant time saved.
Users can login to their Diversiview accounts and connect, load and analyse their Sharesight portfolios directly from their dashboards, in seconds.
Why this integration?
Sharesight and Diversiview solve two complementary problems: Diversiview helps investors plan tailored, risk-informed portfolios and revalidate their position and diversification as markets change. At the same time, Sharesight makes it easy to track portfolios' performance in time and report on various compliance aspects.
Serious investors, advisors, SMSF and other interested parties can use both tools to plan, analyse, track and report on their, or their clients' investment portfolios with an integrated view and significant time saved.
"Today, every investor hopes for stability in their investment journey, but creating and managing a well-diversified portfolio is a complex matter. Technology and Data Science is here to help," said Dr Laura Rusu, Founder & CEO LENSELL.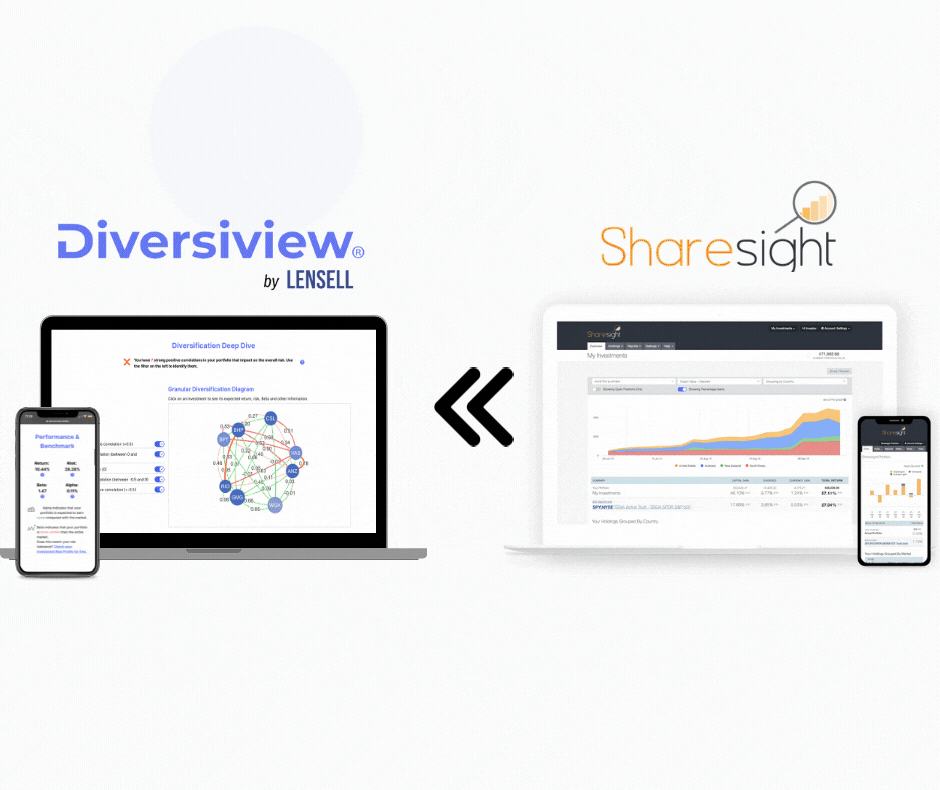 The integration functionality is available to Diversiview subscribed users and Sharesight premium users.
Special integration launch offers are available to Diversiview and Sharesight users who want to get their accounts connected – contact the team at hello@diversiview.online today to find out more and get the codes to redeem the offers.
If you have any questions about the integration, contact the LENSELL team at: info@lensell.online.