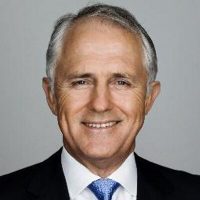 Turnbull says fintech is switched on
Prime Minister Malcolm Turnbull has sought to reassure leaders of the wealth-management industry that the government is committed to reducing red tape and fostering innovation.

This comes as the government looks to the booming financial services sector to pick up the slack from declining mining industry revenues and boost economic growth.

The latest set of national accounts, released last week, showed that over the three months to September 30, gross domestic product (GDP) recorded the slowest quarter of growth since the global financial crisis nearly a decade ago.

A 0.5 per cent fall in GDP over the September quarter, which pushed the annual growth rate down to just 1.8 per cent, should serve as a "stark warning" of the need to pursue economic reform, Turnbull said.

The prime minister made the comments at an industry breakfast in Sydney on Wednesday, December 14, 2016, hosted by retail wealth-management lobby The Financial Services Council (FSC) in partnership with Westpac-owned BT Group.

FSC chief executive Sally Loane said the financial services sector was responsible for roughly 10 per cent of GDP by value, putting it "neck-and-neck" with mining.

She urged the government to "hit stop on the cycle of review and re-review" and give the plethora of new industry laws and regulations that have been introduced in the past couple of years "time to do their job".

Loane said she was hopeful that with "the right policy settings" Australia could increase exports from the $2.6 trillion funds management sector. Exports account for roughly 4 per cent of the local funds management industry.

Turnbull said the government was considering the FSC's push to reform withholding tax rules in a bid to boost the local funds-management export industry and support the incoming Asia Region Funds Passport initiative.

PM keen on fintech

He also provided an upbeat assessment of the potential for new technology-based business models to spur growth in the financial services sector.

"Fintech is a big opportunity for Australia," Turnbull said.

He acknowledged that financial services technology, or fintech, is ripe for investment in the industry by big companies, as well as by the private equity and venture capital industry. Peer-to-peer lending, crowdfunding, robo-advice and digital currencies were among the emerging fintech industries the PM name-checked in the speech.
To read more, please click on the link below…
Source: Turnbull says fintech is switched on – Investment Magazine