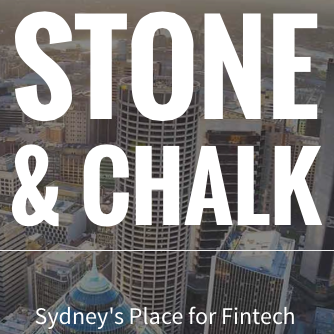 Stone & Chalk fintechs integrate to unlock huge opportunities for advisers
Award winning fintechs from Stone & Chalk – Macrovue and Fincast – integrate to offer a comprehensive off-platform investment solution.
Global thematic trading platform, Macrovue, and model portfolio management tool, Fincast, have teamed up to provide a game-changing solution for the wealth management industry.
The integration of the two award-winning, next-generation solutions will provide advisers with the ability to automatically create tailored multi-asset class portfolios, matched to a client's unique goals and risk profile and seamlessly execute the trades, all in under one hour.
The solution will see a huge increase in efficiencies for advisers. Model portfolios teamed with seamless automation and execution will free-up advisers and enable them to concentrate on providing more value-added advice.
A fully integrated online system with paperless on-boarding and greater transparency for clients will also enable advisers to broaden their market beyond their geographical boundaries. Advisers will be able to guide clients completely online through fact finding, risk profiling, strategy recommendation, and portfolio tailoring.
Sid Sahgal, CEO of Macrovue said "There's no reason why an adviser in Brisbane or elsewhere can't manage clients spread throughout Australia as everything can be executed online. Clients have full access to their accounts to check their holdings and portfolio performance".
Andrew Connors, Managing Director of Fincast added "There is no solution like this in the market. Using our framework, advisers can design, build and manage model portfolios. They can also guide a client through the advice process using automatically-generated charts and graphs to explain the recommended investment strategy and likely outcomes before implementing an agreed portfolio. Advisers and clients can also conduct ongoing reviews of their portfolio to assess if they are on track to meet their objectives".
Macrovue is highly cost competitive which makes their execution an attractive proposition for advisers. It has eschewed the typical basis point fund or platform fee model, instead charging investors a low brokerage fee, and fixed subscription costs. The customisable Macrovue platform allows access to over 20,000 companies listed on 18 global exchanges.
Macrovue is also one of a few Australian companies to have registered with the Internal Revenue Service in the United States, meaning investors are saved the bother of completing paper forms when buying US company stocks.
For Macrovue, this is one of the first integrations onto their execution platform and it is planning many more. Sid Saghal said "We have built an open architecture system that allows us to connect with a multitude of brokers, custodians, and research providers".
Fincast is currently completing an integration with OCBC Bank in Singapore where Fincast's applications will be used throughout their Premier Bank outlets. They are also working with a growing list of independent financial advisory groups and non-for-profit organisations in Australia.