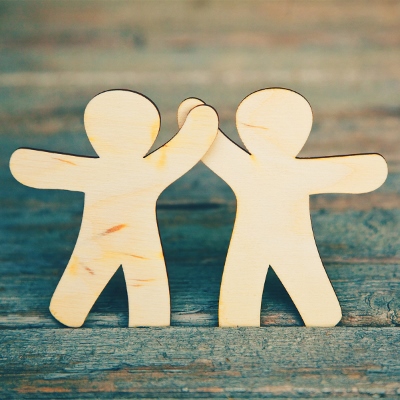 The National Retail Association and Klarna partner to provide value & insight to retailers
The National Retail Association (NRA) and Klarna have announced a strategic partnership which will see the peak industry body and the global shopping and payments leader help secure a better future for the country's struggling retail sector.
By joining forces, the pair aim to provide research, data, strategic insight and enduring value to NRA members to assist them successfully navigate this period of substantial change and challenge.
With consumer behaviour and preferences changing rapidly, it has never been more important for retailers to stay connected and up to date with latest trends and industry research.
Not only have Australian retailers had to respond to the unprecedented disruption and economic impacts of the COVID-19 pandemic, they have also seen online sales double over the past five years, compared to omni-channel total sales, so the partnership will help educate and guide local brands on the best ways to attract a new generation of digital-led consumers.
Klarna is the world's largest provider of interest-free instalment shopping options, having connected 85 million shoppers to the biggest brands around the globe for over 15 years. In Australia it has partnered with Commonwealth Bank of Australia to deliver its products and services to retailers. The NRA is pleased to build on its existing relationship with the Commonwealth Bank of Australia and new partnership with Klarna to provide value to members.
The first report being made available to members is titled Revive and thrive: How Australian retailers can get ahead now. The white paper features insights out of the recent Retail HackGames to help reset expectations after COVID-19.
NRA CEO Dominique Lamb said, "As technology continues to advance, customer expectations adapt alongside them. Customers expect convenience and offering various payment options is one way to assure frictionless transactions. Given the growth of the Buy Now, Pay Later platforms in recent years, it only makes sense for the National Retail Association to form this strategic partnership. Klarna is ideally positioned to provide valuable insights to our members. Their global footprint gives access to a wealth of data and valuable insight.
Klarna ANZ Country Head Fran Ereira said, "It's important that Australian retailers have a strong voice and we are proud to stand behind the National Retail Association and its 28,000 shopfronts. Klarna is in Australia to deliver choice, insight and value to Australian retail businesses. We are dedicated to supporting this important sector and the contribution it makes to our economy in a time of great change."
The partnership builds on recent momentum for Klarna, which has recently surpassed 270,000 app downloads and has unveiled partnerships with major retailers including kogan.com, ASOS, JD Sports, Appliances Online and signed over 200 great Australian businesses.