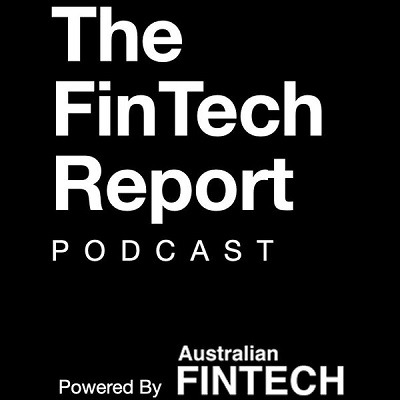 The FinTech Report podcast – Episode 8: interview with Srikanth Muthyala, SHAVIK Ai
Artificial Intelligence is FinTech's competitive advantage, says SHAVIK Ai
Episode 8 of The FinTech Report Podcast is a conversation with Srikanth Muthyala, the Founder and CEO of SHAVIK Ai – he is a CEO with a passion for Innovative & Futuristic solutions for FinTechs.
SHAVIK Ai's 'human first' approach has led Srikanth and his team to design and deliver software solutions that are adaptive for people, fun and accessible, with a focus on creating financial tools for individuals and businesses. Srikanth is a Mentor and investor in FinTech start-up companies via the Melbourne Angels investor network.
Srikanth Muthyala says that the benefits of Ai cover all aspects of a fintech's business, and will allow fintechs to leapfrog banks in the latest episode of The FinTech Report Podcast.
In the interview, Muthyala discusses how Ai enables fintechs to beat the traditional banks because Ai services allow fintechs to process decisions at scale, manage customer interactions at scale, at a low cost, and at fast speed.
According to SHAVIK, Ai can empower fintechs with:
Customer segmentation, Onboarding, KYC, Risk Management, Product Personalisation, Regulation (especially AML), and democratising finance and investments, and that these activities can be done at scale, faster and cheaper than ever before.
As Ai becomes more powerful and fintechs build up greater volume of customer data, the value of Ai will be in sentiment analysis, predicting the needs of the consumer – allowing fintechs to 'Know Your Customer', but 'Know Your Customer Better'
As the 'Big Tech' firms such as Apple, Amazon and Google make deep inroads into fintech and banking via payments and lending, they will know so much more about their customers than banks do because of the 'big data' view they have, they will be able to offer more services at better prices, such as personalised insurance.
There is a critical role for Government to provide the regulation that underpins the usage and oversight of Artificial Intelligence, not just to hold fintechs/banks to account (eg to prevent the worst cases of bias), but to ensure consumer and business disputes about Ai-driven financial services are settled quickly and fairly.
However, the key benefit for Government (and Bank Regulators) in regulating Ai is in the monitoring of AML (Anti-Money Laundering), a huge problem that banks and regulators still grapple with.
There are looming dangers with Ai. It is possible Ai will become a 'Big Brother' service where financial services brands can't or won't define the boundaries of privacy in their desire to accumulate more data, and Ai displaces millions of jobs (not just in finance), causing fractures in society. Talk of a Universal basic Income (UBI) is partly driven by the fear of large job losses from Ai services.
You can listen to the podcast, as well as previous episodes here:
www.fintechsummit.com.au/the-fintech-report-podcast/
Or, here:
www.buzzsprout.com/1643860/9252828
The FinTech Report Podcast would like to thank Australian FinTech and Envestnet Yodlee for their support.