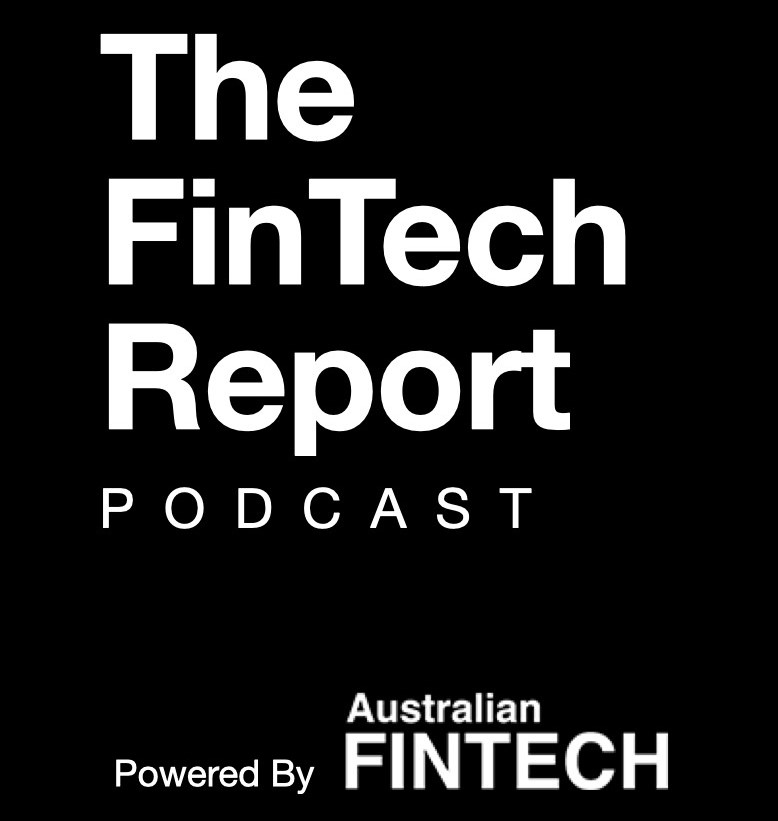 The FinTech Report Podcast: Episode 22: Interview with Paul Apolony, Mambu
Race to "High Velocity" Banking is here for all banks says Mambu
To listen to the podcast, please go here: https://www.buzzsprout.com/1643860/10791814

Key Points from the Podcast:
Mambu is the market leading cloud banking platform – launched in Berlin in 2011, Mambu now operates globally. Series E funding round in December 2021 raised an additional €235m, taking total valuation to €4.9 billion ('double unicorn' status)
Mambu provides the technological foundation – a SaaS based cloud-native banking platform – for banks, financial service providers and other fintechs to launch innovative digital banking products and services
Think of the Mambu platform like the engine in a car – it provides a powerful core for digital banks, and enables other providers and services to 'plug in' to the platform via open APIs, so customers can build the digital bank or digital product that their customers want
hundreds of customers all over the world have used the Mambu platform to launch some of the most innovative and forward-thinking banking products and brands ever seen– full digital banks banks, digital arms of conventional banks, payment providers, ewallets, lenders, BNPL – any financial product or service you can think of can be built on Mambu
Mambu's cloud core banking platform replaces expensive and monolithic legacy core banking technology stacks – cloud native and soon to be cloud agnostic across (Google Cloud, AWS, Microsoft Azure,)
Many banks in Australia, and in fact the world, have legacy technology stacks coming to the end of their life cycle – this on-premises core banking technology is expensive and time-intensive to run, and very slow to update or make changes. This is especially evident in the Mutual/Customer owned banking space. A cloud native core like Mambu brings speed, agility and flexibility, meaning traditional, old-school banks can start to operate like nimble fintechs, launching new products in weeks rather than years, and responding to changing consumer expectations on the fly
Companies can launch an entire digital bank on Mambu, OR launch specific digital products
A popular and effective way of transitioning to digital is by incrementally replacing individual components within a bank's existing tech stack – reduces risk of a rapid 'rip and replace' approach and allows the bank to bring customers along on the journey

What's the status of Mambu in Australia?
AU entity Mambu Australia Pty Ltd established in Jan 2022
Actively recruiting – current team is 22 FTEs working from Syd, Mel, Bris and Per
Leveraging Mambu's experience in Europe, UK, APAC to hit the ground running here in Australia
Current AU customers include the (very) recently announced Commonwealth Bank of Australia, fintechs like Shaype (formerly Hay), ADIs such as Tyro, lenders such as Lumi, Bluestone, Prospa and Nimble.
What is 'composable banking' and why is it gaining traction?
Mambu coined the phrase 'composable banking' more than 10 years ago, and it's recently been picked up by competitors in cloud core banking space – a compliment
Composable banking is the rapid and flexible assembly of independent, best-for-purpose systems
Mambu is now speaking to customers and prospects about the "Race to high velocity" – Mambu enables organisations to scale in a quick, flexible and cost-effective way and meet the growing demands they are encountering on a daily basis.
Customers can put Mambu's powerful engine at the core of their financial architecture, configure it as desired, then add any number of connected services on top, via open APIs, empowering customers to create modern financial experiences
Clear and transparent SaaS pricing model, with no vendor lock-in
A 'composable' approach enables banks and financial service providers to operate flexibly and make rapid changes when required – they may want to enter a new market, start a new greenfield operation, launch a digital spin-off or fully replace their core banking system
A composable approach also relies heavily on the fintech ecosystem – having a connected web of market leading vendors that all connect seamlessly to the Mambu platform
Mambu provides access to a full suite of components that can be selected and assembled in endless combinations, with the ability to easily swap, replace or reconstruct independent elements to create new and innovative financial experiences
More than 360 different ecosystem partners in Asia Pacific alone
The composable approach is also ever evolving, supporting daily updates and continuous delivery of financial services, without the downtime
Mambu's platform is infinitely scalable, cost effective and flexible – all characteristics not currently seen in legacy core banking systems and enabling that race to high velocity.
What's the impact of new technologies on the customer experience?
Next-gen banking is all about the customer experience – what does the customer want, when do they want it, and how do they want to access it? The banks and financial service providers Mambu is working with are all ultimately customer-centric, and by using Mambu they're able to provide that flexible and 'always on' financial service experience
Hyper-personalisation is a huge benefit of new digital financial services, with tech like AI, data analytics and machine learning all working together to provide personalised service that banks have just not been able – or perhaps willing – to offer before
All this technology also makes banking faster for the end customer, as well as more reliable, with less chance of human error.
Mambu Australia is working with a couple of SME lenders – Prospa and Lumi – who have developed a super quick application process, and can get funds to small businesses within 24 hours. This is in stark contrast to the document-heavy, weeks-long application processes of old, and will prove vitally important as Australia's economy continues its recovery from Covid.
We also work with a growing number of lenders that offer home loans – including CBA's Unloan and Bluestone Mortgages – with applications in as little as 10 minutes, lower fees, and much lower administrative requirements
The future of banking is driven by technology, and Mambu is excited to be at the heart of it.