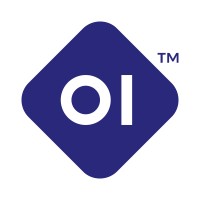 The brains behind Huddle launch Open, a powerful new digital broker platform
Huddle Insurance co-founders Jason Wilby and Jonathan Buck have revealed their most ambitious project to date: Open. A powerful digital insurance platform, Open enables brokers and brands to sell and manage car, home and travel insurance backed by a revolutionary online experience.
Launching OpenBroker™ – a new set of powerful tools for brokers – Wilby and Buck want to solve a problem that's been brewing in the industry over the last few years.
"Ever since we started in 2016, brokers have been approaching us with a recurring problem. We heard countless stories of firms who have been delivering high-quality advice for decades but are now struggling to adapt to changing client expectations and deliver online service and claims experiences" said Open co-founder and Joint CEO, Jason Wilby.
As a result, Australians have faced a tough choice: buy from direct brands without the help and advice of a broker, or buy from a broker and miss out on digital, customer-centric experiences.
Digital broker platform OpenBroker™ solves this problem by:
Providing brokers access to a range of Open personal insurance products to sell in the traditional way, or via broker-branded digital experiences

Providing the options for clients to manage their own insurance from quote to claim, online 24/7, with the added benefit of instant claim decisions and approvals

Making it effortless for brokers to complete single quotes and get multiple product offerings, reducing administration for teams and individuals

Offering simple integrations with existing systems, so brokers can spend more time addressing their clients' needs and less time filing paperwork and copy/pasting between systems
"Open was created to provide consumers with greater choice and flexibility. People recognise the value that brokers bring and increasingly want that level of support when making insurance decisions," said Wilby. "They also want the convenience of being able to do this digitally. OpenBroker™ makes it possible to deliver this unrivalled broker advice in a digital world, providing customers with simple, easy-to-use insurance."
"By packaging up the powerful technology that's helped Huddle thrive, with market-leading underwriting, we are giving brokers an opportunity to compete in the personal lines insurance market in a powerful new way," Wilby said. "Our goal is clear and simple: we want to make insurance simple for everyone, everywhere. OpenBroker™ is a significant part of that mission, and by pairing brilliant insurance advice with clever technology, we'll be helping brokers and customers right across the globe."