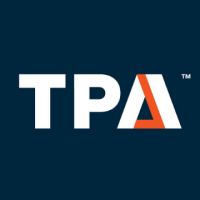 Fintech The Payment App launches new payment platform
Australian fintech company The Payment App says it has set its sights on challenging global giants PayPal and Square with the launch of an innovative new payment platform.

Co-founded by a team of finance and technology experts, The Payment App is hoping to revolutionise how businesses use "tap-and-go" payment technology amid a growing trend towards a cashless society.

The Payment App Managing Director CEO Allan Evans said as well as handling swift and secure payment transactions, the app used an AI-driven data engine to provide businesses with rich insights into their customers that could be used to tailor advertising, sales opportunities or marketing materials.

He said The Payment App's technology could be seamlessly integrated with any business' sales page, and offered a fully customisable display.

"It's different to platforms such as PayPal and Square because The Payment App's technology goes beyond simply collecting money," Evans said.

"Businesses that use The Payment App will have a clear advantage over competitors who stick with their traditional payment gateways."

Evans has 28 years experience in technology, telecommunications and advertising, including senior management roles at Telstra and Crazy Johns Mobile Phones, while co-founder Benjamin Banks has forged a successful 20-year career in technology, financial and bank- related services, including CEO of global payment technology company Payment Network International.

Evans said the move to create The Payment App was driven in part by the surging popularity of cashless payments in Australia on the back of anxieties around using cards during COVID- 19.
To read more, please click on the link below…
Source: iTWire – Fintech The Payment App launches new payment platform