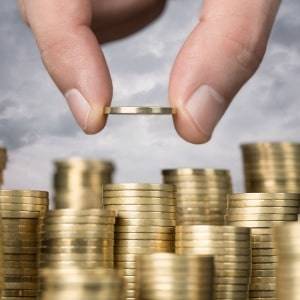 Symple Loans raises $15 million in Series D Capital Raise
Symple Loans, the Melbourne-based consumer lending fintech, today announced that it has closed a $15 million Series D funding round, taking the total capital raised to date to more than $130 million in combined equity and debt.  Symple will use the funds to further accelerate its profitable growth strategy and for targeted investments in new digital capabilities to meet what it expects will be increased lending demand among Australians as the country's economy recovers from the COVID-19 recession.
The Series D raise rounds out a year of growth and innovation for the company which opened its books in January 2019.  Symple completed an $11 million Series C capital raise in January 2020 and over the last 12 months has also upsized its institutional funding facility and added a mezzanine financer to increase its lending origination capacity.  Most recently, the company announced a partnership with Australian Finance Group (AFG) to expand its reach through AFG's national network of 3,000 brokers.
The Company's latest financing round was well supported by existing shareholders and follows the delivery of market-leading credit and financial results through the COVID-19 recession.  Gareth Thomas, Chief Investment Officer of Symple said, "We're thankful to our investors for the ongoing support of our strategy and their confidence in our ability to deliver outperformance outcomes.  Symple's business model has proven resilient during this time of volatility – we're fortunate to be well capitalised and well positioned to further scale in the coming months and beyond."
Tony Wales, Director of Welas Investment Fund said, "Symple's operational discipline and clever use of tailored risk-based pricing techniques are redefining personal lending for Australian borrowers and enabled them to deliver impressive performance to date.  We're very excited to continue supporting the Symple Team as they prepare and build the business for the opportunity ahead."
Symple remains focused on addressing what it sees as unnecessarily high-interest rates being paid by credit-worthy Australian consumers.  By using supplemental data sources often overlooked in traditional credit risk models, the company is able to create a more complete picture of a borrower's financial position and then offer the best interest rate possible which is often well below most other lenders in the market.
Bob Belan, Symple's Co-Founder & CEO said, "Symple, along with our Australian fintech peers, has a role to play in supporting the country's recovery and addressing the inherent consumer demand for better, faster and more affordable lending options.  We remain focused on building on our momentum to date and doubling-down on our vision to redefine how personal lending ought to work."