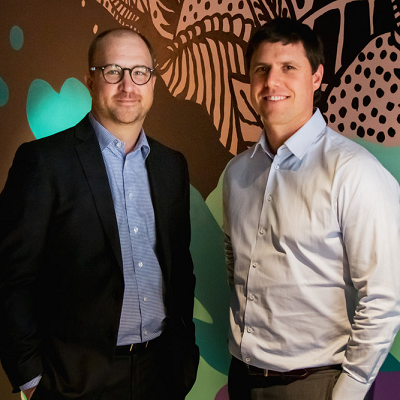 Symple Loans partners with AFG to supercharge growth
Symple Loans, the Melbourne based consumer lending fintech, today announced a partnership with Australian Finance Group (AFG) to help deliver on its mission to offer more Australians a better, faster, easier, and lower cost personal loan experience.
AFG's network of over 3,000 brokers will now be able to submit applications through Symple's Broker Portal powered by the company's state-of-the-art digital lending platform and supported by a dedicated team of credit and servicing specialists.
Bob Belan, Co-Founder and CEO of Symple, said, "Our aim has always been to set a new standard for how personal lending ought to work and then align with industry leaders locally and globally to bring that strategy to life. AFG is one of the largest and most reputable financial solution providers in the country, and we feel fortunate to be working with them as our company enters its next stage of growth."
Symple officially opened its book in January 2019 to address what it saw as unnecessarily high-interest rates being paid by credit-worthy Australian consumers. The company uses digital lending technologies, advanced analytics and proprietary risk scoring techniques to create a more complete picture of a borrower's financial situation, accurately determine an applicant's risk profile, and then offer the best interest rate possible.
Symple has built its book by offering the most financially disciplined borrowers bespoke interest rates well below what is offered by most other lenders in the market. Belan added, "Our proposition has resonated particularly well with prime plus and super-prime borrowers which has resulted in strong and stable financial performance for us through the current economic climate. Over half of our customers are homeowners and given AFG's leading position in this segment, a partnership between us made intuitive sense as a way to expand our reach and to help better serve the personal lending needs of AFG's client base."
Commenting on the appointment, AFG's Head of Sales and Distribution, Chris Slated said Symple will provide a welcome alternative for brokers looking for options. "We are very pleased to welcome Symple to the AFG panel," he said. "Symple has an innovative pricing model and its addition to the AFG panel helps drive a competitive lending market. We look forward to working with Symple as they deliver greater choice for our brokers when arranging finance solutions for their clients."
The partnership with AFG comes as Symple advances its profitable growth strategy. The company has raised over $100 million in debt and equity to date – upsizing its warehouse facility last year to support a planned boost in lending activity as the Australian economy recovers and accelerates in the months ahead.