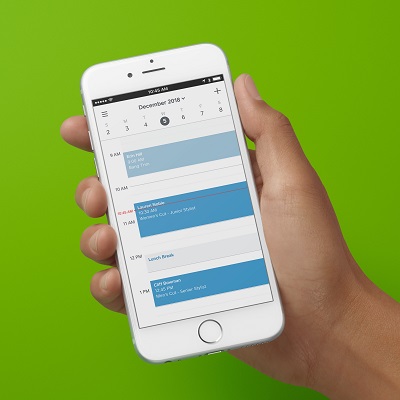 Square rolls out timesaving Square Appointments app to Australian businesses
Today, Square is rolling out Square Appointments in Australia, an all-in-one scheduling solution custom-built to save businesses time.
Difficulties with juggling schedules is a big pain point for salons, barbershops, health and wellness providers, and other service professionals. Square Appointments is an online booking system that accepts appointments and payments 24 hours a day — making it convenient for businesses and their customers.
"Gone are the days when customers were willing to wait for a callback from businesses or only schedule their personal appointments during business hours," said Chris Rich, Customer Success Lead for Square Australia. "We now live in a digital age where businesses are expected to be available 24/7 to keep their customers happy. That's why we are excited to bring Square Appointments to Aussie businesses, enabling them to provide the support their customers expect while saving them valuable time."
The industry-specific software enables scheduling operations to run seamlessly from the front to back of house. Businesses can run everything on the go straight from the app, from managing bookings and editing customer profiles, to accepting new appointments instantly and completing payments anywhere they are.
The software also integrates with Instagram and Google, allowing business owners to grow awareness of their business and acquire new customers right from their social media feed or search results.
Square Appointments has already made a big difference for Caroline McLeod, who runs a beauty salon in Gawler, South Australia, and has been using the new software during a pilot program.
"Square Appointments has been a great change for my business — my clients love the online booking option that is available 24/7," said Caroline. "The platform was easy to set up and I like the handy text reminders too. Plus, I can still use all the Square features that I love, like the daily and monthly payment reports."
Square Appointments will work seamlessly with Square's growing ecosystem of products and services available in Australia, including Square's mobile payments reader, Online Store, Team Management, loyalty program and more.
From today, the software is available to all service-based businesses, free for sole traders or starting from $39 per month per location for businesses with two or more employees. Please visit the Square website to learn more square.com/au.