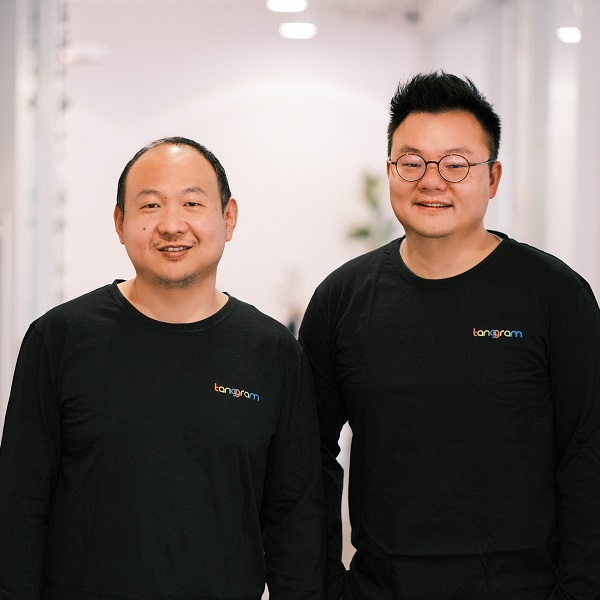 Smart wealth platform Tanggram appoints Chief Product Officer and Head of Marketing
Smart wealth platform Tanggram has stepped up its growth strategy by appointing former-EY associate director Aaron Luo (pictured left) as Chief Product Officer, and rideshare platform DiDi's former Australian senior marketing manager LJ (pictured right) as Head of Marketing.
Targeted at Millennials and Generation Z, Tanggram — the first "invest while shopping" platform in Australia — will put customer design at the centre of its mission, elevating product to the C-suite as both new hires will use their extensive experience to drive engagement and growth.
Tanggram is an innovative personal wealth app that aims to introduce younger generations to investing through points gained via online shopping deals.
"Both Aaron Luo and LJ bring extensive market experience and knowledge to the Tanggram team that will empower us to create better products and experiences for our users as we continue to expand into new areas and jurisdictions," CEO Nick Tang says.
"Elevating product to the C-suite makes sense to continue to build on our strong connection with an online tech savvy audience of young investors, as we have continuously seen that the traditional way of financial planning can no longer match the younger generations' requirements."
Luo brings more than 14 years' experience in leading teams in product development at major global consulting firm EY, and will lead and facilitate product innovations at Tanggram led by user feedback and analysis.
"The potential of Tanggram in the high growth fintech ecosystem is huge with consumers looking for new and innovative ways to invest their money. We have an extremely engaged and supportive user base of investors, so my aim is to build on this to engage more and more people," Luo says.
"Coming from a consulting firm background, I'm excited about being in a position to lead real change for Tanggram, working as the bridge between marketing and technology,  but also for our customers and the industry."
New head of marketing LJ comes from leading the Didi expansion into Australia. He brings depth of experience in localising messaging across vastly different jurisdictions and connecting with new consumers.
"People are looking for stability when they invest, and I was impressed at how Tanggram lowers the barriers to entry to high-end investments usually only available to the super rich, that provide steady returns."