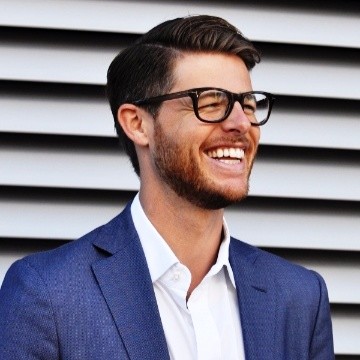 Selfwealth a favourite share trading platform for Sharesight investors, second time in a row
Sharesight Australia's leading stock portfolio management platform, in its latest analysis of popular share brokers covering 195,000 users in FY22/23, has revealed that Selfwealth was rated a 'favourite' trading platform.
According to this report, Selfwealth is the only flat-fee independent investment provider to feature in the top three trading platforms.
Sharesight CEO Doug Morris (pictured) said, "Selfwealth maintained its third-place ranking in FY22/23 with Australian investors likely gravitating towards the broker due to its low-cost flat fee trading and access to US markets. Selfwealth supports CSV files and trade confirmation forwarding, making it easy for investors to keep their trading information up to date in their Sharesight portfolio.
"Selfwealth has consistently ranked as one of Sharesight users' favourite brokers – by ETF investors and Australian equity investors in general.
"This is an impressive feat, considering Selfwealth is up against some of the biggest brokerage firms in Australia. It's a testament to Selfwealth's competitive feature set, not to mention the broker's partnership with Sharesight's portfolio tracker, which allows investors to effortlessly track the performance of their trades."
Robert Marfell, Brand and Content Lead at Selfwealth said, "Selfwealth is popular among experienced investors due to flat fee brokerage costs of just $9.50 per trade — regardless of the size.
"When it comes to serious traders making serious trades, this adds up to significant savings and higher investment returns compared to if they traded through big banks or international newcomers," he said.