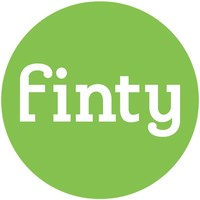 Renamed comparison site Finty dodges credit card crunch
Longstanding credit card comparison service Credit Card Compare has rebranded to Finty, saying the move is largely due to the market pressure on credit cards.
The growth of online shopping during the global Coronavirus pandemic and increased difficulty in getting approved for credit cards means millions of Australians are choosing 'Buy now, pay later' (BNPL) services.
Reserve Bank figures show consumers have closed over 1.7 million credit card accounts in the past 12 months and paid off more than 10 billion dollars off Australia's credit card debt accruing interest since the start of the COVID crisis.
Finty Managing Director, David Boyd said the Royal Commission and years of Senate Committee recommendations have piled on extra regulations on credit cards while BNPL platforms have not been subject to any regulation.
"The stricter regulation from the Royal Commission into Finance makes it harder for people to be approved for credit cards now, even if they have a good credit score and good income," he said.
Rebrand to Finty Reflects Change in Market
Credit Card Compare co-founders Andrew and David Boyd acquired Finty in 2018. Finty Managing Director, David Boyd said the rebrand shows the company's belief in the comparison model and reflects desire to offer consumers the ability to compare a broader range of products.
"The Finty name – which means finance multiply – reflects who we are today, a company that provides a rewarding way to compare a wider range of financial consumer products with access to education, apps, and tools Australians need to save money and earn rewards," he said. Finty is a reward-based comparison platform that compares financial products including home loans, personal loans, savings accounts and credit cards. The website plans to bring its unique Finty Rewards program to Australia that rewards consumers for choosing to compare and apply for select financial products on Finty.com.
David Boyd said the ability to reward customers for online financial purchases is a new development in Australia.
"We are excited to bring our Singaporean business model to Australia, giving consumers a rewarding, enjoyable and simple way to compare financial products," he said.
Finty's Andrew Boyd also built Australia's first credit score monitoring app, Credit Health has now migrated to be powered by Finty. Everyone with the app or who had an account with Credit Card Compare can continue to access their credit score using their existing logins.
Finty is currently available in Australia, Singapore, New Zealand and and will soon be expanding to Canada.