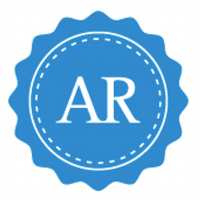 Ratings firm seeks funding to expand service suite
Adviser Ratings is looking to raise capital to fund current and future product initiatives aimed at improving conduct and compliance in the wealth management industry.

Financial advice ratings firm Adviser Ratings has announced launching an equity crowdfunding campaign to fund the development of services aimed at "improving institutional conduct and transparency" and at helping the wealth management industry deal with new compliance and monitoring obligations and costs of distribution in a post-royal commission world.

"We are offering investment in ordinary shares at a pre-money valuation of $11 million with $1 million already raised from current shareholders," the company's announcement stated.

The capital injection, according to the firm, will support the planned launch of Adviser Marketplace, an online destination for advisers and other service providers in the wealth management industry to "engage real time through ratings, reviews and information exchange".

"At a time when the advice channel is rapidly fragmenting, the Adviser Marketplace will provide advisers much-needed transparency about the products and services that they need to run their evolving businesses, and those to avoid," said Mark Hoven, Adviser Ratings wealth CEO.
To read more, please click on the link below…
Source: Ratings firm seeks funding to expand service suite – Mortgage Business