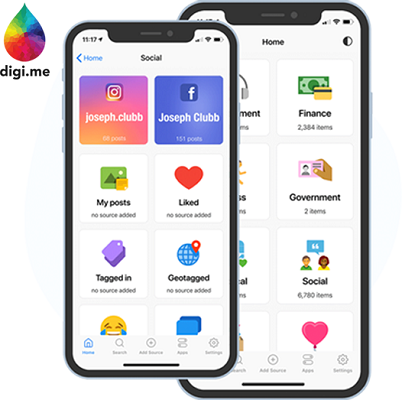 Plug-and-play data access to kick start struggling fintechs
As Australia's Open Banking regime creeps forward, Australian privacy and data-sharing tech firm ID Exchange is helping impatient fintechs immediately access Open Banking with a "plug-and-play" data-sharing platform they can activate today.
Joanne Cooper, CEO of ID Exchange, believes that utility-style platforms which help fintechs address complex privacy and compliance elements without the costly outlays will create new opportunities to share consented, personal data.
UK based data-sharing platform digi.me, represented by ID Exchange in A/NZ, allows app developers to build tailored services with access to rich, consented data from multiple sources (often referred to as hyper-personalised services.)
digi.me has now integrated data flow channels for the majority of Australia's major banks, leading super funds and social channels (Facebook, Twitter, Instagram, Spotify etc).
"Today's apps not only need finance data but the ability to leverage interoperable social, wearable, health and other sources to curate much more personalised and relevant services for consumers, which is exactly what digi.me platform enables," said Cooper.
"With direct access to consumer data, Australia's innovation sector can access the Open Banking economy without the restriction of narrow data sets and can offer consumers enhanced value exchanges. It will be through ethical platforms like digi.me that do not see, touch or hold data, ever, that will help fintechs reach their full potential without hefty infrastructure, liability and compliance costs."
To help Australian fintechs, ID Exchange is offering the first 5000 consented data access transactions at no cost for local applications offering consumers tailored value exchanges via the digi.me platform here.