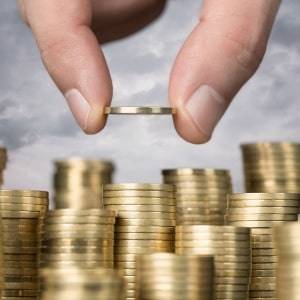 Openpay announces a $67 million funding package to support Openpay's growth strategies
'Buy now. Pay smarter.' company Openpay announce a $67.5 million debt and equity funding package comprised of:
a new $25 million corporate debt facility with an existing shareholder (Corporate Debt Facility);
binding commitments received to raise approximately $37.5 million (before costs) by way of an institutional share placement (Placement); and
a non-underwritten share purchase plan to existing eligible shareholders of the Company to raise approximately $5 million (SPP).
Commenting on the funding package, Managing Director and CEO of Openpay, Michael Eidel said, "Earlier this week Openpay achieved a major milestone, securing an agreement with world-leading payments provider, Worldpay from FIS. Through this relationship, we will endeavour to offer Openpay's 'Buy now. Pay smarter.' payment products to FIS merchants, initially focused on targeted verticals in the US and using FIS as a merchant acquirer, based on the integration into their payment gateway. This marks a core achievement in Opy USA's six-pillar US entry strategy.
"The funding package announced today will provide valuable funding for the integration and launch of the agreement with Worldpay from FIS, as well as other recent wins, and support the close of other agreements in our deal funnel across Australian, UK, and US markets.
"The window of opportunity for our differentiated 'Buy now. Pay smarter.' approach is open right now. We are moving with urgency through this inflection point, and expect deployment of this funding to lead to a step-change in business performance.
"We are grateful of the strong support shown by domestic and international institutional investors for the Placement and are pleased to invite existing eligible shareholders to participate in the SPP on the same terms as the Placement with the objective of supporting our future growth."
Proceeds from the funding package will be used to support Openpay's growth strategies, including:
US market development: integrating the Openpay technology platform into Worldpay from FIS' payment processing systems (for seamless access to Openpay's specialised verticals); tailoring Openpay's product with input from the Opy Merchant Advisory Council (OMAC) of leading US merchants; closing late-stage discussions with large-scale aggregators (initially in the healthcare vertical), and preparing for US market launch.
UK business development: supporting ongoing retail vertical growth; executing tech integration into ezyVet's cloud based veterinary practice software to deliver UK healthcare vertical market entry, before progressing into the broader healthcare, automotive, and home improvement verticals (where longer plan lengths / higher values drive stickiness and higher average transactions).
Scaling / launching new products in Australia: through partnerships with one-to-many aggregator partners; entry into new verticals and additional OpyPro business-to-business (B2B) development opportunities.
Working capital and other development: funding the Company's growing receivables book, build out of platform capabilities, and hiring talent to execute on strategic priorities.